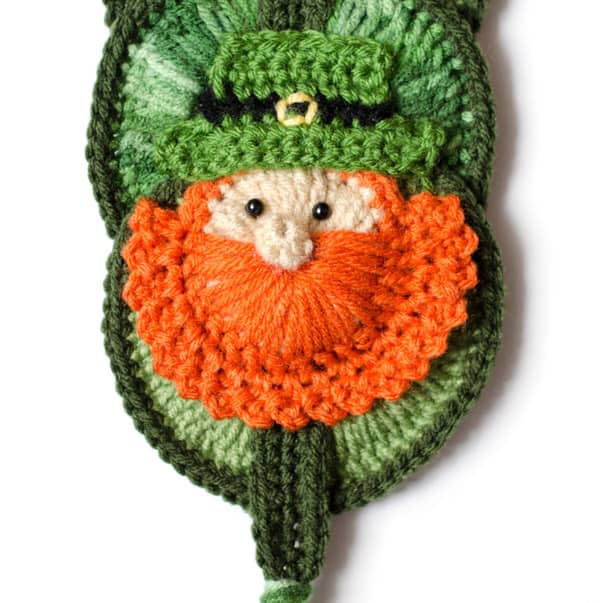 Head on over to my Etsy Shop and pick up this cute St Patrick's Day pattern!  Inspired by my Grandma's Santa Wallhanging, I thought I'd add to my collection of holiday decorations and design this bit of cuteness!  All of the patterns in this series crochet up really fast–in an evening or so.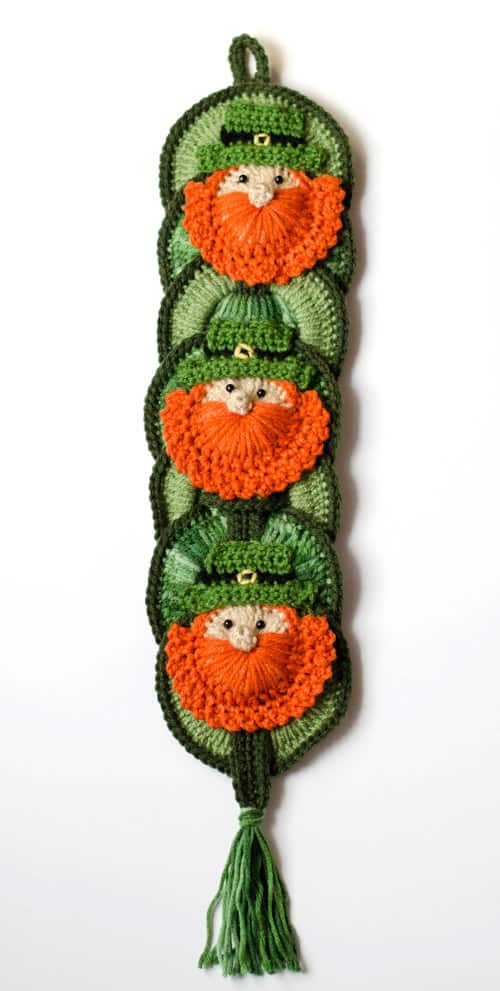 So, so fun to crochet! Mine is on my front door, but it is a nice size to hang up at work to decorate your office.  I'd like to make up a set of the holiday wall hangings and give them as a shower gift.  What fun!
Subscribe to the Newsletter
Get crochet patterns, news, special offers and other crochet goodness straight to your in box. Look for your first email to get access to The Vault, where you can download a free crochet & knit journal and other crochet goodies!