Puff Daisy Afghan
This post may contain referral/affiliate links. Please read my disclosure for more info.
Meet the Puff Daisy Afghan.  Gorgeous.  Sweet.  Perfect.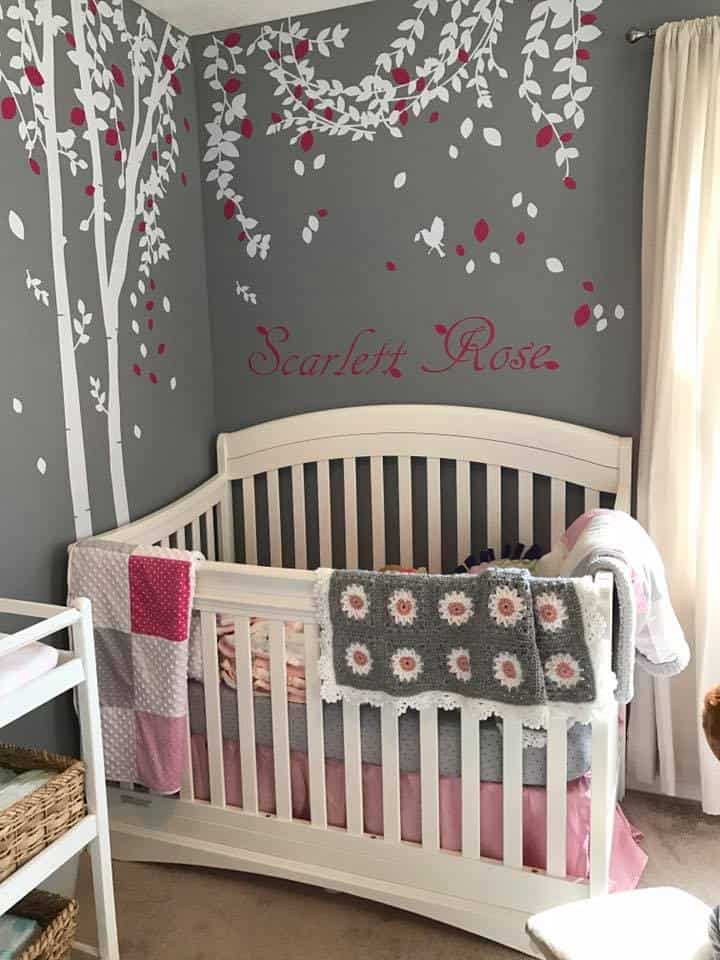 This.  This is it.  This is why I do what I do and why I love to design and create crochet goodness.  A couple of weeks ago I finished up this cute little baby girl afghan I designed as a gift.  Today on Facebook I see a photo of the finished nursery and oh look… the little gift I made is in a place of honor!  Squee!!!  I can't even tell you how good this makes me feel.  Made. My. Day.
Sometimes when you craft–and I bet you feel this way too—you have no idea how your creation will be received. Of course you want it to be treasured and cherished.  But you never know.  You don't.  Do they like it as much as you do?  Do they realize you thought about them as you spent hours upon hours making them something?  Do they view your gift as priceless beyond it's monetary value?  Or do they equate homemade with cheap?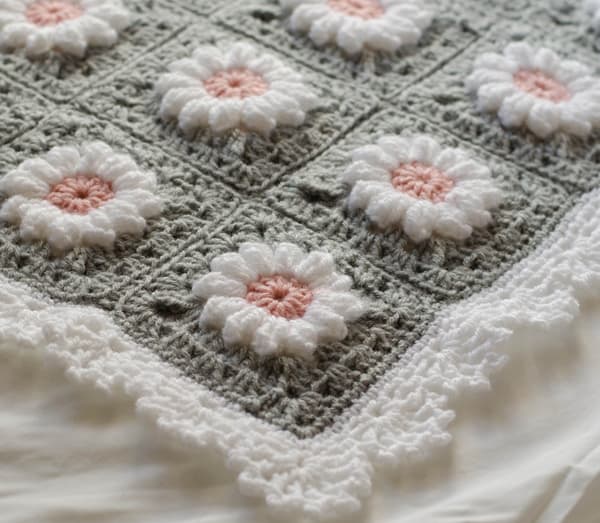 But on days like today, I feel good.  I designed a bit of cuteness that will be a part of a little girl's happily ever after and that's a very good feeling indeed.
If you'd like to make this pattern, you can head on over to my pattern shop here.  I especially like the border.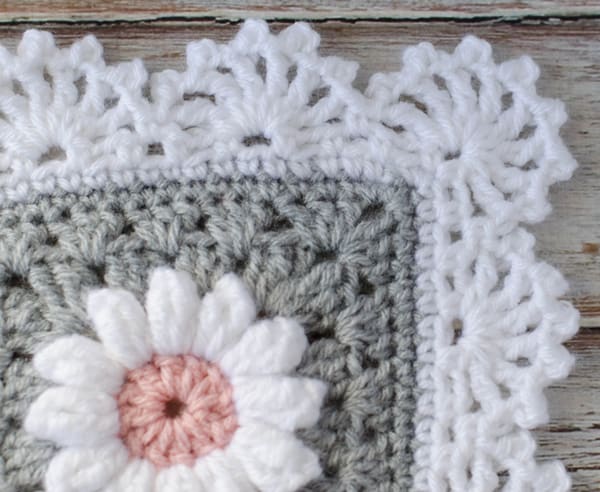 I found a few that were similar, but decided to design my own.  If you haven't tried a fancy border, this one is a nice one to try because I figured out all the math for you so the scallops turn out perfectly.
Granny afghans are so fun to make.  I love to relax in my arm chair and crochet away the evening.  Sometimes I watch TV.  Other times I visit with my husband.   Or my sister will come to visit and we'll have 'craft night' which usually involves wine and lots of laughter too.  Every project has a story.  And every story has a beginning. So glad to be a part of this little girl's beginning…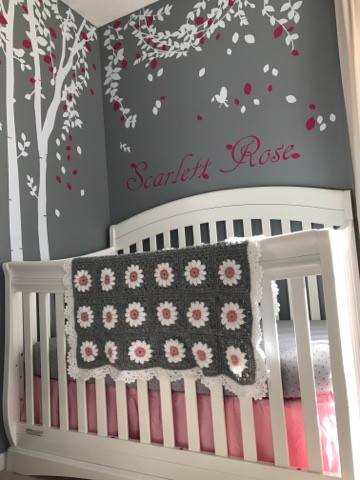 Purchase the Puff Daisy Afghan Here
I love seeing your finished projects! If you enjoyed making one of my patterns I'd love to see yours on Instagram, be sure to tag me @crochet365knittoo.  If you are on Facebook, stop over to the Crochet 365 Knit Too Facebook page or pop over to the Crochet365KnitToo Club and share a photo!  I'd love to see your work!