I am so freaking excited I can't even stand it.  And I can't WAIT to share all this with you!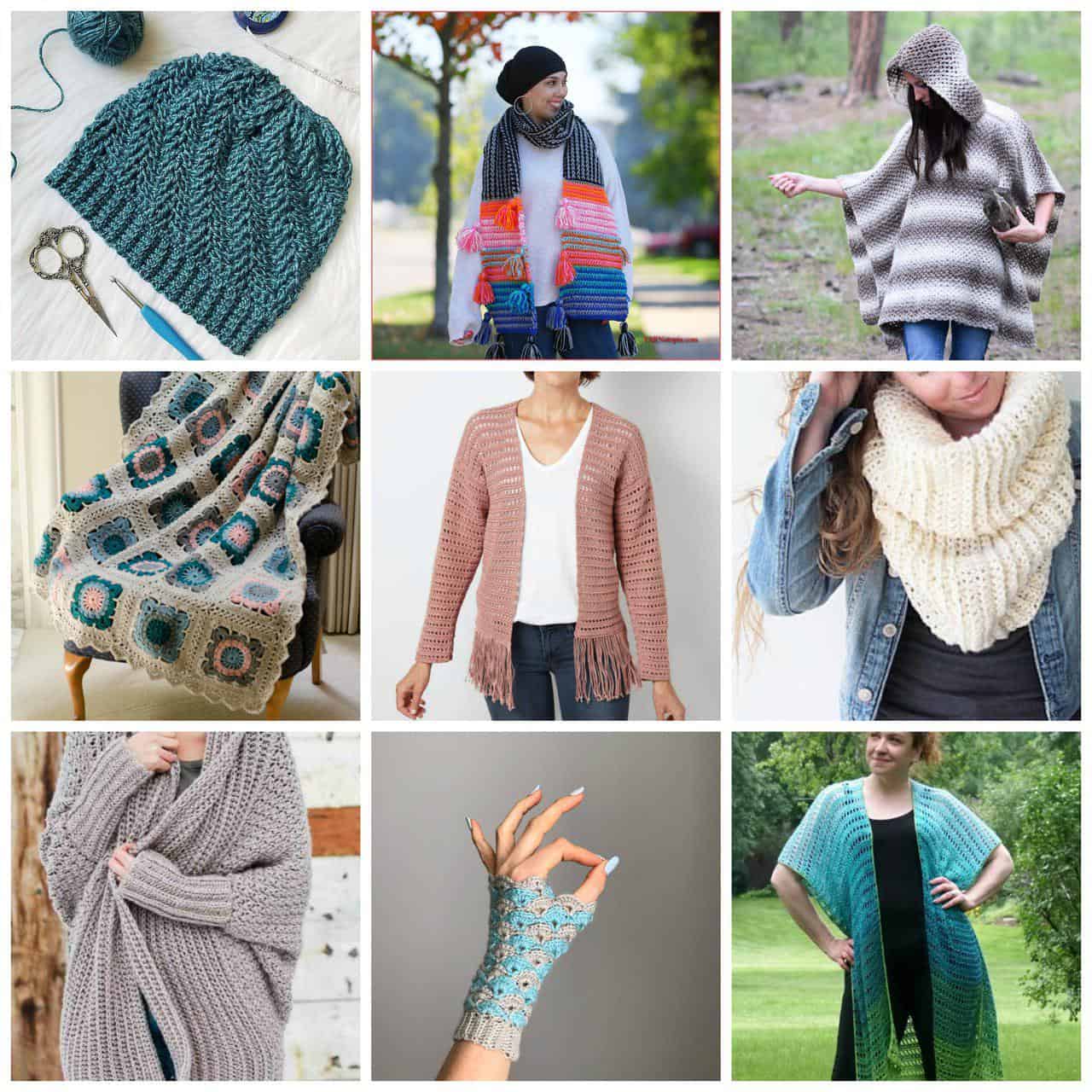 I can't even stand it!  In fact, I am SOOO excited about this, I am going to give you all the information right up front in case you don't even want to read further and you know you want to get this deal RIGHT THIS SECOND!  (Of course if you want ALL the deets.. please keep reading…)
Purchase the amazing bundle here  and then email me at [email protected] with THE SAME email you used to buy the bundle to get your BONUS $10 to spend in my RAVELRY shop!
Ok.. NOW.. the details….
First of all.. I'm going to be completely honest…  You are going to be seeing a LOT of crochet bloggers offering you this exact same bundle.  You might even feel like your email will be flooded with emails looking a lot like mine encouraging you to pick up this amazing deal.
Here's why I'd love for you to click on my link here:  ONLY my readers who buy through my special link will get an EXTRA $10 in FREE patterns from my Ravelry shop.  Keep reading to get the special instructions on how this is going to work—people who buy from someone else's link will NOT get the extra $10 worth of patterns (your choice) from my Ravelry shop.  So be super sure you are buying from my link to get the very best deal. Read on to find out just how this will work..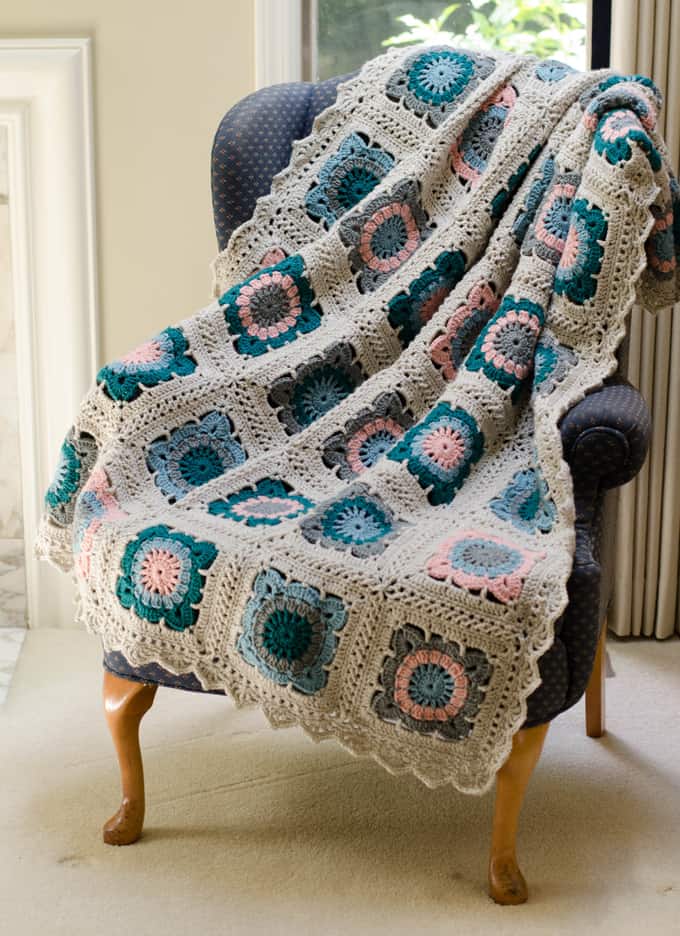 SEE THIS GUY HERE?  The Happily Ever Afghan?  You know.. the one with the AMAZING Flat Braid Join (one of my most read posts of all time?) and the gorgeous crochet border?
Well guess what?!  I decided to offer the Happily Ever Afghan as 26 page eBook as part of this amazing bundle!  FINALLY you can see the Flat Braid Join in an ad-free format (can you imagine how easy it will be zoom in on all those photos?!)  I'm debuting the eBook as part of this 5-day ONLY Premium Crochet Pattern Bundle!!  Afterward I will list it in my shop for $9.95.  So you KNOW this is a great deal!
SOLD already?  Head right over to the bundle page to snatch up this deal of the century!
Get Ready To Layer Up
 I don't know about you but I'm ready for chilly mornings and a good reason to wear a super cozy hat. Fall is just on the horizon and if you're anything like me, you're ready for warm days and cool nights, and most of all, an excuse to break out the layers.
I'm so excited to be a part of a Premium Crochet Pattern Bundle this month, and it's All About Layers!
These patterns feature gorgeous outerwear like cardigans and shawls, as well as hats, boot cuffs, and cozy blankets.
This is the ultimate bundle for layer lovers and anyone who's ready to welcome Fall and get ready for cooler weather with some comfy crochet patterns.
I'm so excited to be contributing to the Ideal Me "All About Layers" Crochet Pattern Bundle, along with several of my favorite Etsy designers and crochet bloggers.
We've pooled our favorite transitional crochet patterns together to create this awesome premium bundle, and I can't wait for you to see all of the amazing patterns!
These patterns are so unique and beautiful, and they're the perfect addition to any pattern collection.
Get The "All About Layers" Crochet Pattern Premium Bundle
This bundle has over 40 hand selected patterns from Etsy designers and crochet bloggers.
BUT WAIT… you won't even believe THIS….
What I'm really excited about (and I mean REALLY EXCITED about) is that you also get access to a series of classes, professional panels and additional discounts from your favorite makers.
Like… How to Hand Dye Yarn By one of my favorite bloggers, Ashleigh from Sewrella.com.
AND other courses like: Crochet Pattern Design and even How To Launch Your Crochet Blog & Business.
These classes will provide you with the hands on experience you need to improve your crochet knowledge and get those projects done. And they will be hosted by some of your favorite crocheters and bloggers in the industry!
And if that wasn't ENOUGH… get this…
Next addition?  The Expert Panel!
This helps take the bundle a step further by providing personal help from industry crochet experts.  It will allow you to connect and get help from crochet experts all while burning through your current works in progress (W.I.P). Ask any questions you may have about ANY of the patterns in the bundle, about ANY crochet related technical question or ANYTHING that you can think of!
Again this panel will be hosted by some of the top crochet experts in the industry and is going to be a lot of fun and a great way for you to connect with fellow makers.  So bring your W.I.Ps, come hang out with fellow crochet makers and have some fun with us.
Now through August 10th, you can get all 40+ "All About Layers" crochet  patterns for over 90% off…but make sure to take advantage of this deal now because once the sale is over, it's never coming back.
Take A Look At Just A Sample Of What You Comes In The Bundle:
The Cross Country Poncho by Alexandra of Two of Wands
The Driftwood Poncho by Jessica of Mama In A Stitch
Penny Scarf by Jessica of The Hook Nook Life
The Honeycomb Scarf by Vincent ofKnot Bad
Simple Crochet Sweater by Breann of Hooked on Homemade Happiness
Quintessential Cowl by Jennifer of JMS Handmade
Crochet Fringe Cardigan by Ideal Me
Interlace Kerchief Scarf by Heather of Cozy Creative Crochets
Arverne Beach Robe by Alexandra of Two of Wands
Ribbed Infinity Scarf by Mollie of White Owl Crochet Co.
Seaglass Summer Cardigan by Tamara of Moogly
Ribbed Cowl by Serena of The Naked Teapot Co.
The Meadow Poncho by Angela of Little Monkey Shop
Plume Shawl by Bailey of Hooked on Tilly
Cozy Cardigan by Mollie of White Owl Crochet Co.
Diamond V-Neck Top by Nicole of Nicki's Homemade Crafts
The Brick Road Ruana by Emily of Hooked Hazel
Autumn Nights Cardigan by Nadia of YARNutopia
Wrap Me In Diamonds Scarf by Jess of Stitching Together
Southern Beauty Shawl by Kathy ofElk Studio
Boho Tassel Scarf by Nadia of  YARNutopia
Celaena Cowl by Bethany ofKnotty Gurl Crochet
Coffee Shop Cardigan by Rachel ofEvelyn & Peter
The Habitat Cardigan by Jess of Make & Do Crew
Pebble Beanie by Breann of Hooked on Homemade Happiness
Nautilus Beanie & Bun Hat by Caitlin of Wildwood Designs ME
Boho Pom Hat by Nadia of  YARNutopia
Retro Messy Bun Hat byStitch 11
Eyelet Lace Slouchy Hat by Tammy of Posh Patterns
Sleepy Owl Blanket by Deja of Knit and Crochet Ever After
The Nightberry Chevron Blanket by Amanda of Amanda Crochets 22
The Sand Preemie Blanket by Cream of the Crop Crochet
Blanket By Simply Collectible Crochet
Market Bag by Amanda of Amanda Crochets 22
Boot Cuffs by Serena of The Naked Teapot Co.
Shell We Dance Gloves by Pony of Pony McTate
Jack Frost Cuffs by Serena of The Naked Teapot Co.
Frosted Basket by Vincent of Knot Bad
Dream Catcher Skirt by Heather ofCozy Creative Crochets
Cozy Spa Bath Set by Janine of Capital Crochet
Round Crochet Bag with Tassel by Dabbles & Babbles 
And would you believe…there's EVEN more?
Get exclusive discounts on Etsy & Ravelry purchases from select contributors.
This bundle has everything you need to:
— Create gorgeous, handmade crochet projects
— Kickstart your creative inspiration
— Learn new stitches
— Save time, money & energy
There are so many crochet goodies in this bundle, and I can't wait for you to see them.
You're going to want to grab your own copy of the bundle because it's only available through August 10th
And as a special THANK YOU…
Be sure to email me with the same email account you used to purchase the bundle to get your code for a $10 shopping spree in my Ravelry pattern shop!   BUT ONLY if you purchase through the special link right here on my blog!  People buying through other links will not get the shopping spree in my shop.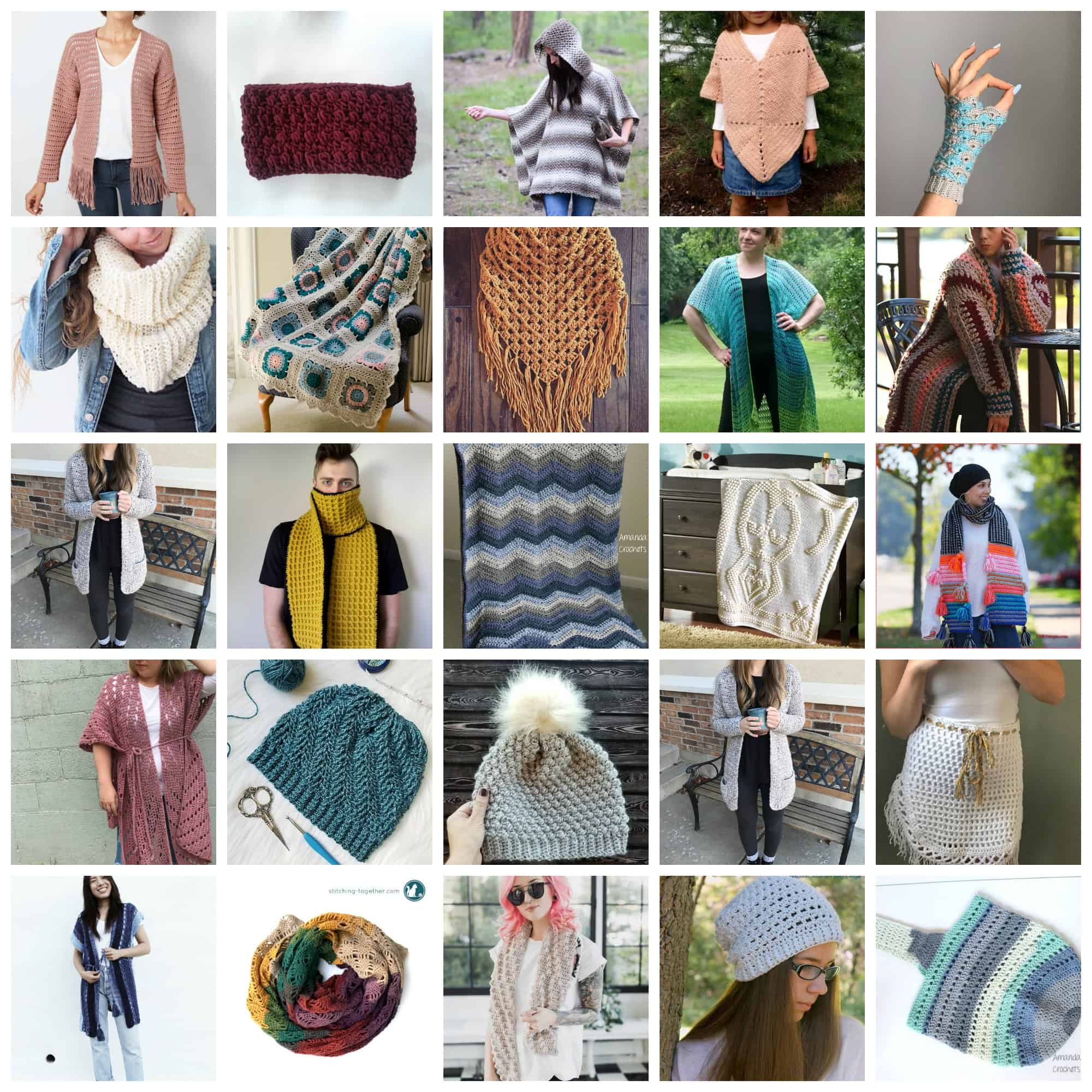 One last thing…
The bundle is backed backed by a 30 day money back guarantee so you really should take advantage of this great offer.
They take the risk, you get the reward. Isn't that how business should be?
If you're a crochet lover of any level, I know you'll love this super bundle as much as I do, and I can't wait to see all of your finished projects.
It has the power to transform your crochet arsenal with tons of cute, trendy, and original patterns that you can use over and over again.
Get your layers on!
SaveSave
SaveSave
SaveSave