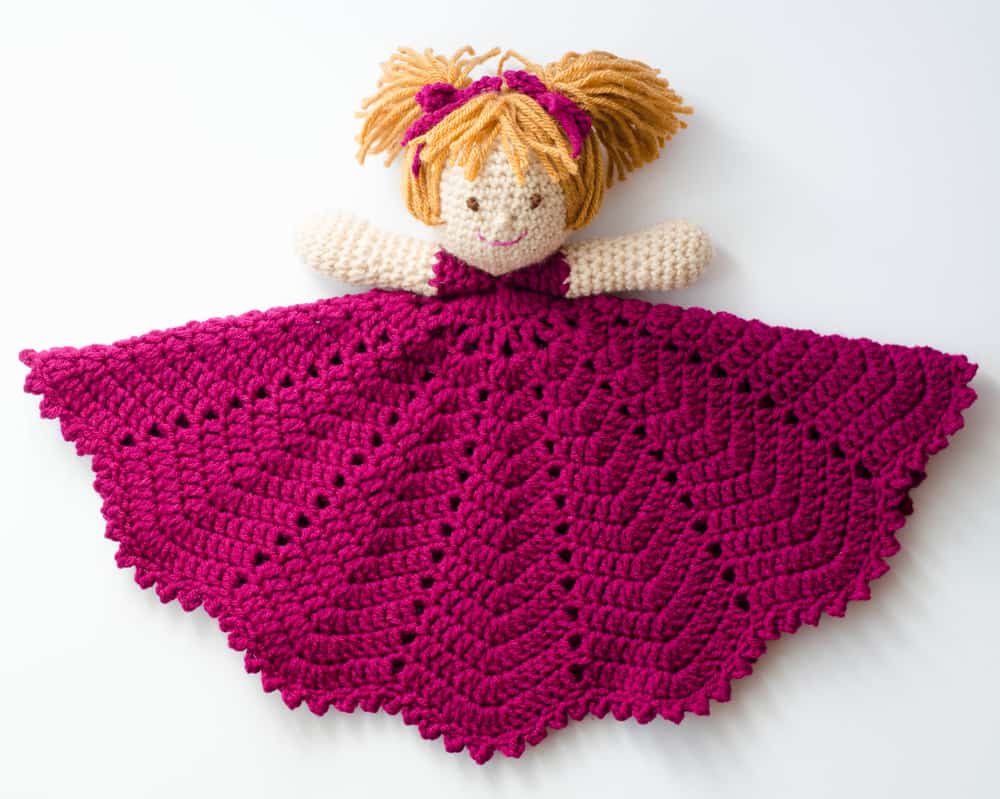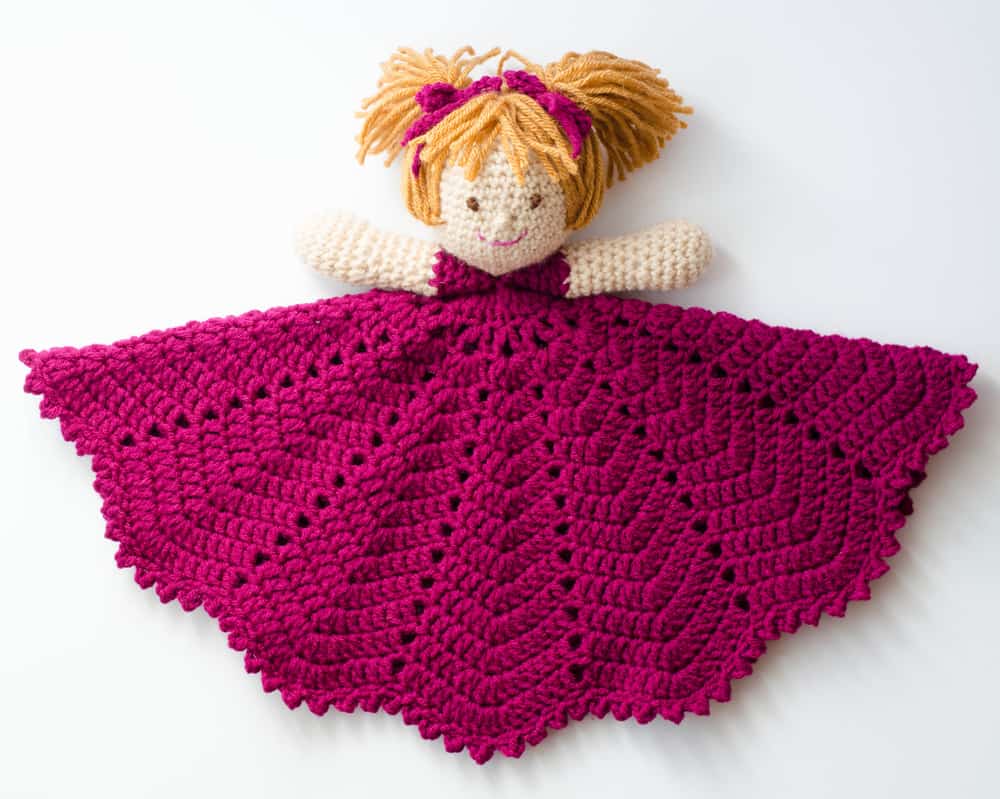 It's time for Friday Favorites!  There is so much going on in my crochet world that now and then I like to show you the products I've tried and things I like so maybe you can try them out too.  If you want to see more Friday Favorites, click here to see everything posted so far.
I'm in Christmas shopping mode over here.  I don't know about you, but every year there seems to be that one person that is tough to buy for.  You know..every idea you think of just seems..blah.  This year that person is my adult son.  He's a computer techie guy with a lot of diverse interests.  So this year I thought of the great idea of crocheting him some small Star Wars characters for his desk at work.
This Star Wars Crochet Kit has the classics:  Han Solo, Princess Leia, Luke Skywalker, Darth Vader, Storm Trooper and many more (there are 12 total).  It's really a great value because every single design is adorable and perfect for a Star Wars fan.  The kit includes everything you need to make Yoda and a Storm Trooper.  Yoda is adorable.  Just saying.

And now we have:  Star Wars Even More Crochet
.  This kit has everything you need to make BB8 (adorable) and a Jawa.  I have no idea what a Jawa is but he is super adorable too.  There are 12 characters to make in this kit including Obi-Wan Kenobi, who somehow didn't make the cut for the first kit.  It's kind of a blend of the popular newer Star Wars characters and a few that they didn't have room for in the first kit.  All in all, well done.
The designer of the Star Wars Patterns uses DK weight yarn, which is a little more challenging to find in the United States.  Fortunately, the designer tells you exactly the brand and colors she used on her blog.  I ordered the yarn online but I have to say that if you are ok with the figures turning out just a tiny bit bigger, I'd shop around locally instead and use worsted weight yarn instead (which is easier to get here in the U.S.).  The yarn the designer used was on the thicker end of DK, in my opinion, and doesn't seem that much thinner than worsted weight.  I am sort of wishing I went to Hobby Lobby instead for my yarn, just saying!
I kind of went a little crazy with the kits and also purchased the Nativity Kit, which you can read all about here and the Rudolph the Red-Nosed Reindeer Crochet
 kit.  What I like about the Rudolph kit is that there is everything you need to make Rudolph and Santa, which are my 2 favorites in the book (another set of 12 patterns in this kit).  Plus I think Rudolph and Santa sort of make a nice set on their own, so you don't necessarily feel like you MUST crochet all the characters in the book.
There is also a Marvel Universe Crochet
 kit.  I was able to borrow the book from that kit from the library and here's my honest opinion:  The Spiderman and Captain America are outstanding which is great because if you buy the kit, you get the supplies to make those two superheroes.  In my opinion, the rest of the characters ranged from 'so-so' to 'I would never make that'.  I think if you like Spiderman and Captain America (or are crocheting for someone who does) than it is a worthwhile kit.  Otherwise, think twice.
If you decide to go with the The Wizard of Oz Crochet
 kit, just be warned… you will need to contact the publisher for the errata sheets because the patterns are riddled with errors.  They do have some cute patterns in the bunch, but the reviews and some research pointed out the errors and I'm not sure I'd put this one on my list to buy.
Two crochet books I'm loving these days are:
The Crocheter's Companion: Revised and Updated
 is a great resource for just about everything you could ever want to know about crochet.  It's a great size to just toss in your crochet bag, especially if you are working on something unfamiliar.
I also picked up Design Your Own Crochet Projects: Magic Formulas for Creating Custom Scarves, Cowls, Hats, Socks, Mittens & Gloves
.  Thanks to Amazon Prime
 this got delivered last Sunday (whoo hoo).  On the plus side, I love that there is a mathematical way to figure out how to make popular crochet projects.  And there are also plenty of projects for you to work off of (and to understand how the math works).
I also like that they offer a free online calculator that lets you plug in your figures, so you don't actually HAVE to do the math.  On the negative side, the math worksheets are intimidating–and since I'm a math and calculation nerd, that's saying something.  The format of the book is spiral bound but it is within a hard cover.  So the pages of my copy keep sticking and bending which is driving me nuts, but maybe I just got a bad copy.  Even so, I think this is a great book if you are into designing or have an interest in designing.
Do you have a favorite crochet hook? Recently a friend introduced me to these Clover Armour Crochet Hooks.  And I am in love.
Seriously.  I have been using Boye Crochet Hooks ever since Grandma taught me to crochet.  But these Clover Armour Crochet Hooks?  Oh man.  What a game changer!  So much more comfortable!  I actually feel like I crochet faster!
Speaking of Amazon…  here's a link to Try Amazon Prime 30-Day Free Trial
. I really like the 2-day shipping.  If you do the trial now, you'll have the free 2-day shipping over Black Friday and Cyber Monday.  Just saying.  I love the ability to do my shopping online and get my deals right away.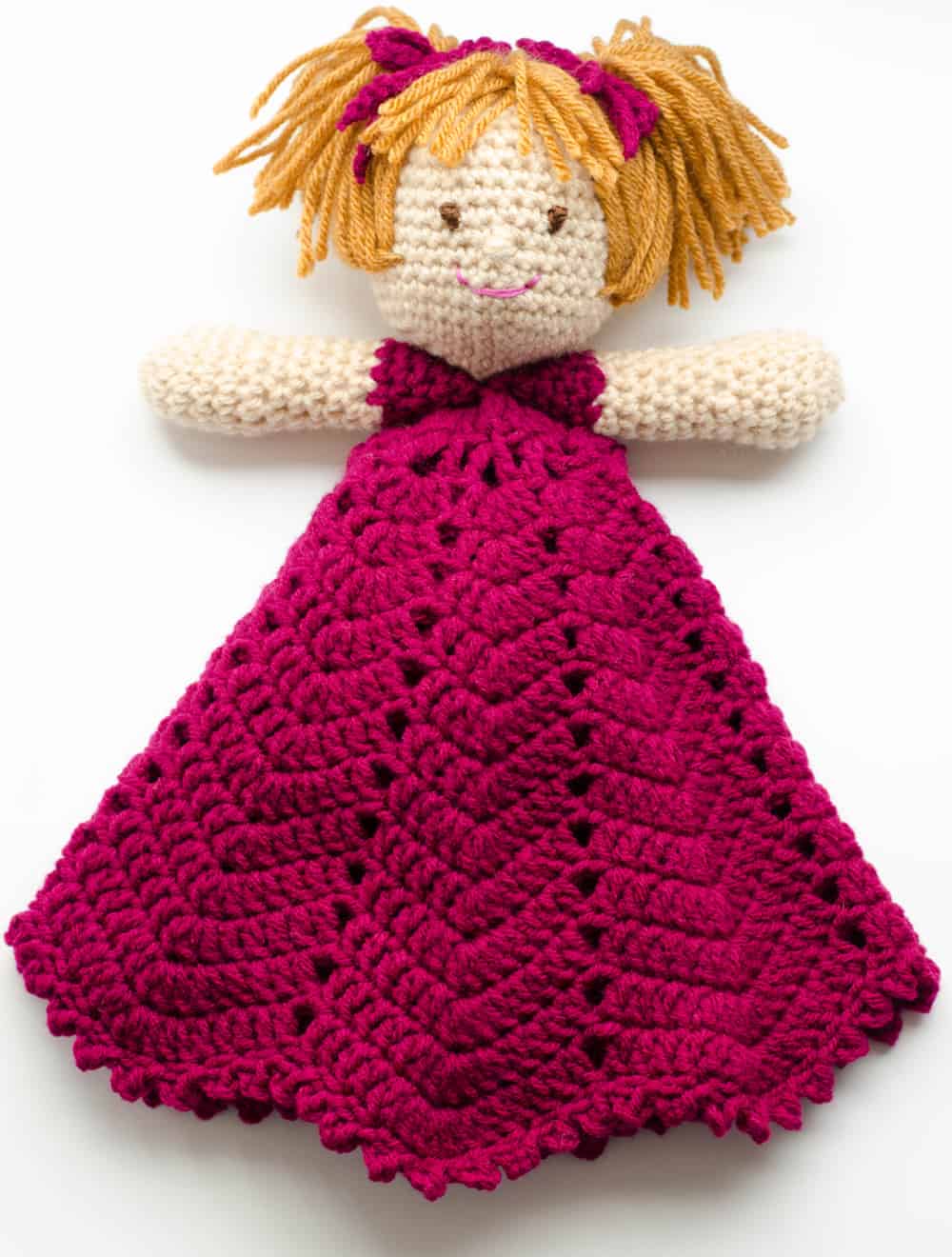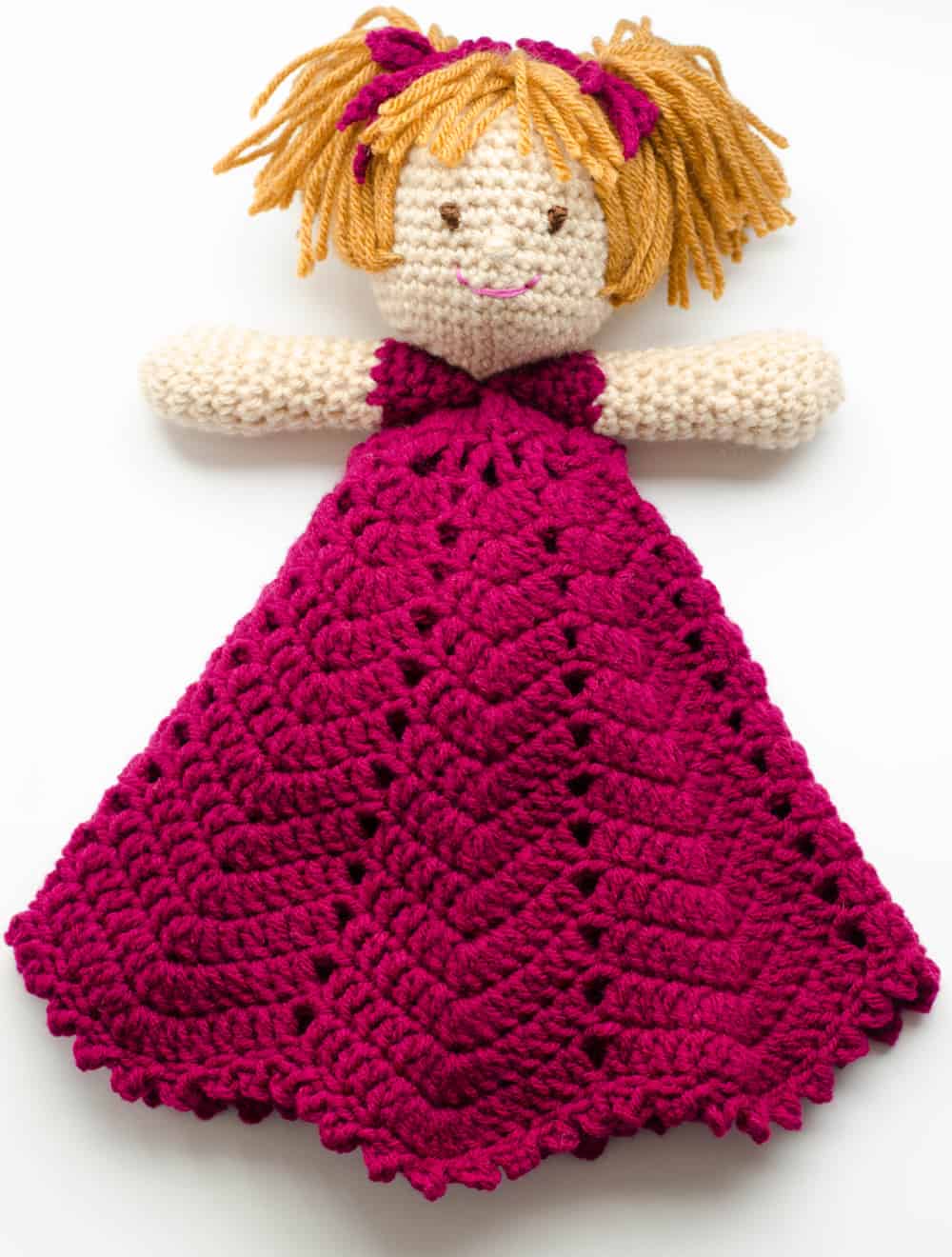 And last, but not least, this little lady is the latest pattern in my shops.  I designed this cute little lovey to incorporate one of my favorite features of my Marcy doll… her hair.  I think it is such a fun style and technique.  And so I thought it would be fun to design a crochet lovey doll.  You can find her in my Etsy or Ravelry shop along with a lot of other fun patterns.  Now is a great time to pick up patterns for your Christmas crocheting.
My Santa and Thanksgiving wallhangings have been getting a lot of love lately.  They are crocheted with the rubber rings you use for canning jars and they work up really fast.  You can get one done in an evening or two and people love to receive them as gifts.  In fact, if you want to bring a nice gift to your Thanksgiving host, the Thanksgiving wallhanging would make a great gift.
This is the time of year that retailers start rolling out some great holiday deals.  I am sure to let my email list know of any great deals I find.  If you aren't on my mailing list, be sure to head over here to sign up.  You'll get a great printable crochet/knitting journal just for signing up which is a really sweet deal!


SaveSave
SaveSaveSaveSaveSaveSaveSaveSave
SaveSave
SaveSave
SaveSave
SaveSave
SaveSave
SaveSave
SaveSave
SaveSave