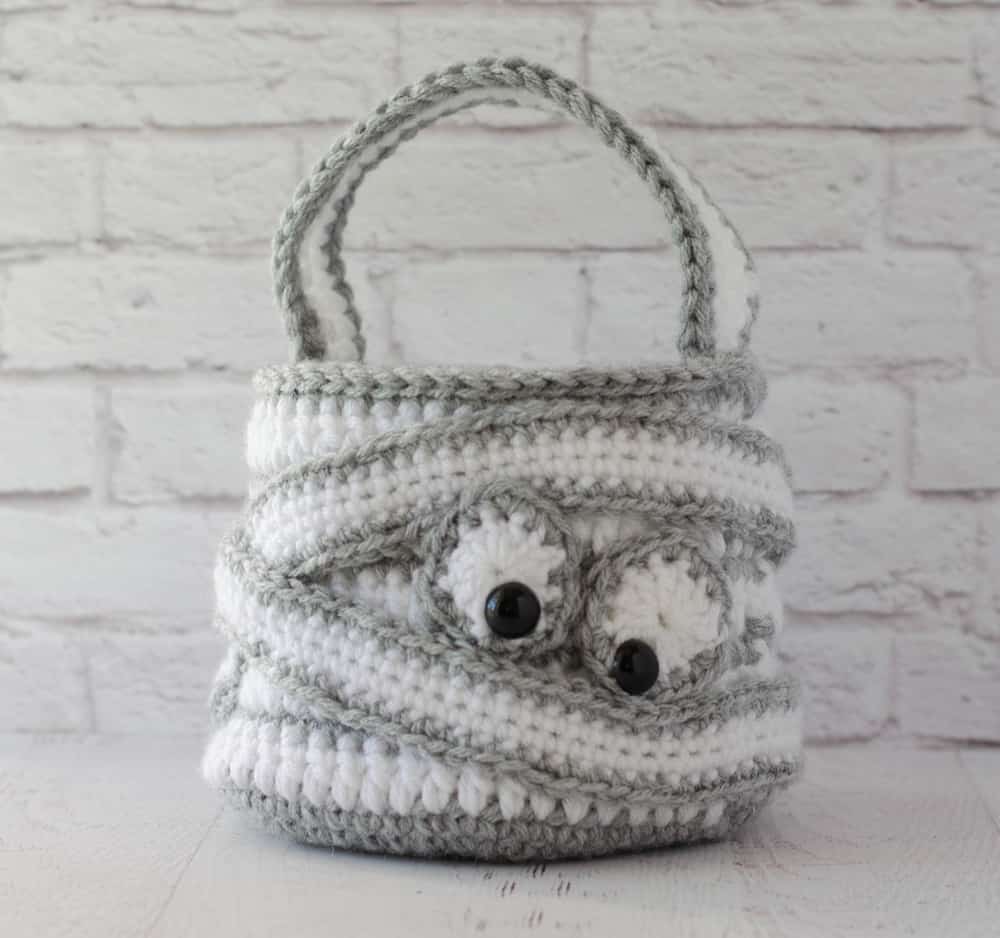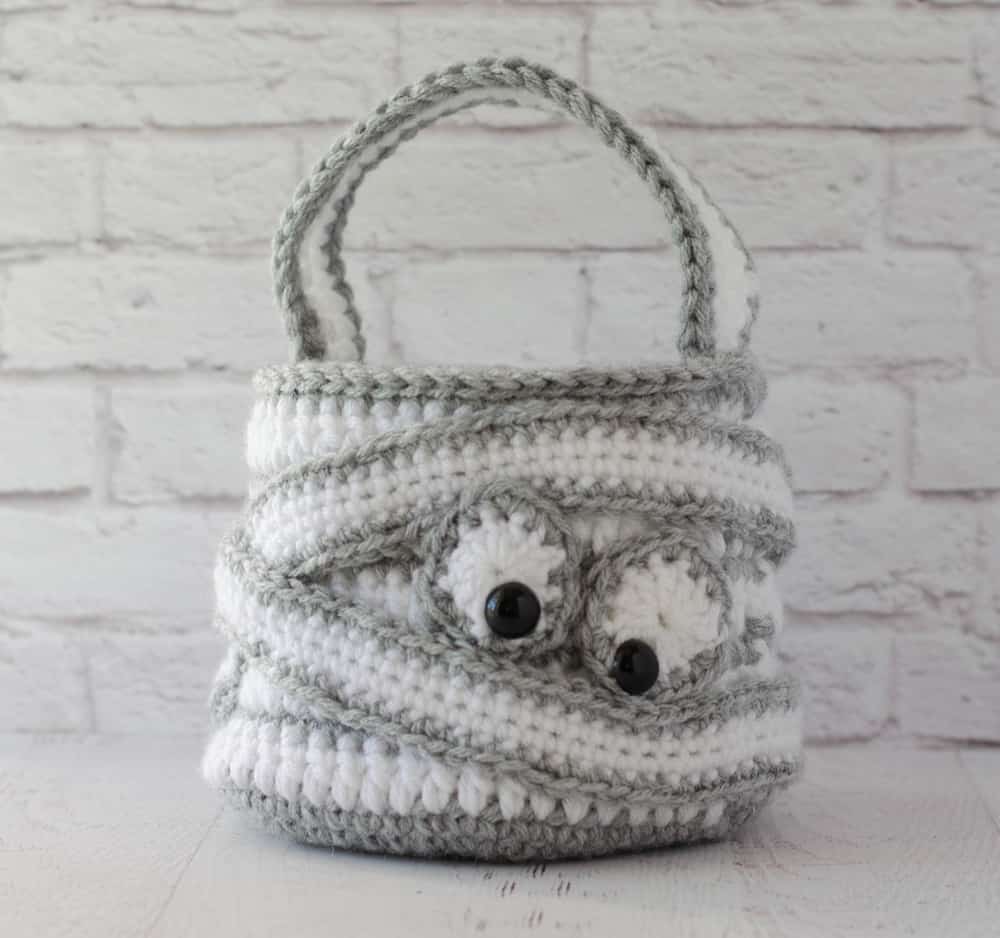 Friday night is girls night!  And in my world, this doesn't mean making our rounds at the bar.  On Friday nights, my sister comes over.  There is dinner.  There are crafts.  There may or may not be wine involved.
It is one of the best parts of the week.  We catch up.  We crochet.  We laugh.  But mostly what we do is just kick back, relax, take deep breaths and savor the moment–the company, the yarn, the joy of our craft.  We also share our latest findings–a book, a new pattern, a great yarn.
I thought it might be fun to bring girls night to the blog so I am starting a brand new feature I'm calling 'Friday Favorites'.  Friday Favorites will feature a few of my favorite things I'm loving in my crochet world at that moment.  I'm not quite sure yet how often Friday Features will pop up on the blog–probably not every Friday; just when I have things I love that I want to share with you. If you love it, leave me a note in the comments.  If you want to see more Friday Favorites, click here to see everything published so far.  A lot goes into bringing my crochet world to you and when you click on a link and buy something, you help to support the blog~so thank you for that.
Nativity Crochet Kit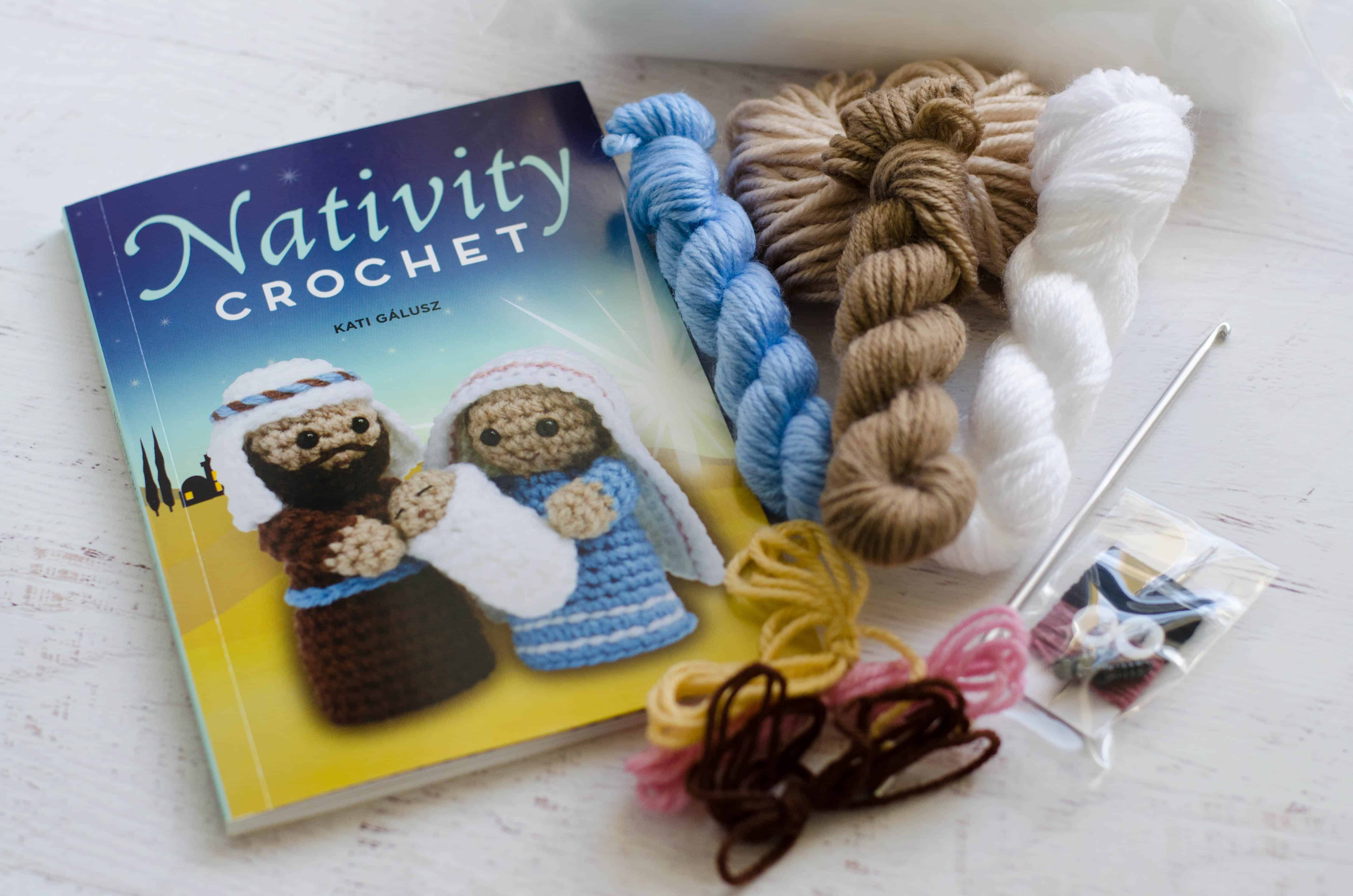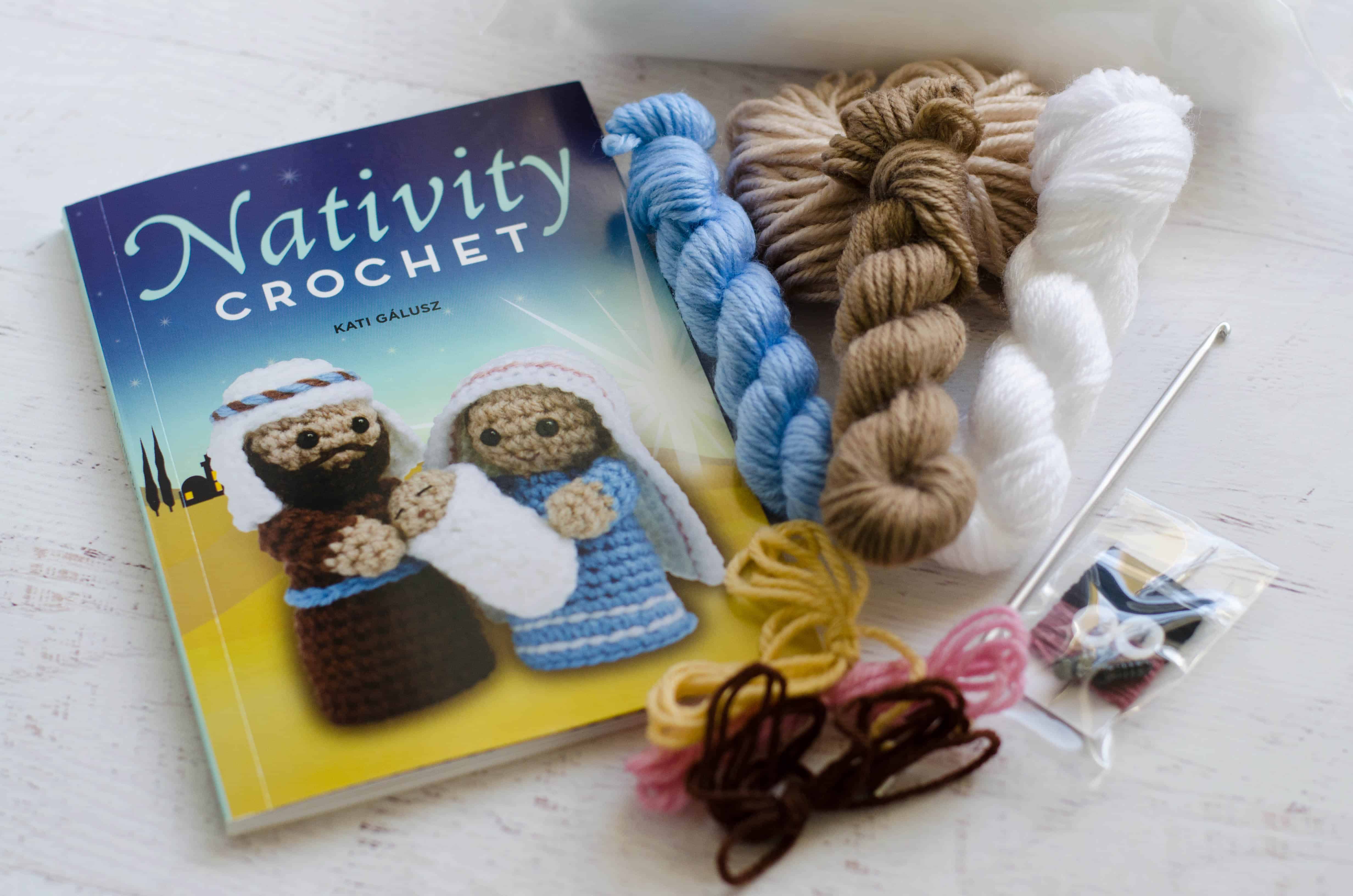 This week I bought this Crochet Nativity Set which you can find here: Nativity Crochet
.  If you haven't tried out one of these boxed sets, you are in for a treat and in my opinion, these are one of the best deals out there.  The box and ad doesn't do it justice at all.  The kit includes everything you need to make Mary and baby Jesus–from yarn and hook to stuffing!  But here is where you REALLY get the deal.  The pattern book has patterns for:  Joseph, Mary, Baby Jesus and his manger, shepherd, 3 different wise men, angel, sheep, donkey, camel and star.  You can vary the colors on the animals and angels and add even more characters to your nativity scene.  The yarn included is DK weight.  Since worsted weight is more readily available to me, I will probably make the whole nativity in worsted weight instead.  The tallest doll is about 4″ in DK weight, so I expect it will be a bit taller in worsted.  The author gives great tips for all the little details in the patterns and also suggests hook size, etc. for making the patterns in worsted weight.
I love this as a gift idea because it can be gifted in different ways.  You can buy the kit and give the whole thing as a gift.  As a crocheter, I absolutely LOVE receiving a gift like this.  And teenage me (who was a pretty good crocheter) would have thought this was the best gift ever because everything is included–and when you are starting out in amigurumi this is a really big deal.  It also has gift potential if you make the nativity set and then give the set as a gift.  So there you go… you just justified buying YOURSELF this nativity kit!  (See how easy that was—I'm a pro and coming up with great reasons why I need something.)  Here's the link again if you want to buy this one: Nativity Crochet
Let's Go Camping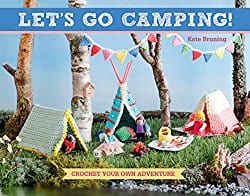 The Let's Go Camping!: Crochet Your Own Adventure
 crochet book is next on my list of favorites this week.  Think of this as a dollhouse on steroids. But crochet. And Camping.  We're talking an RV you can crochet!  With furnishings you also crochet!  The cuteness factor… I am telling you!  The author also gives great instructions for how to assemble everything. The details are amazing.  There's even a cabin (furnished) with a dock going into a lake (all crocheted, of course).  Yeah.  You need this.  The color scheme is bright and cheery and it would make a great gift for young (or young at heart) crocheter.  So buy it for that person…but know that once you get it…you may be keeping it for yourself.  Just saying.
Crochet Mummy Trick or Treat Bag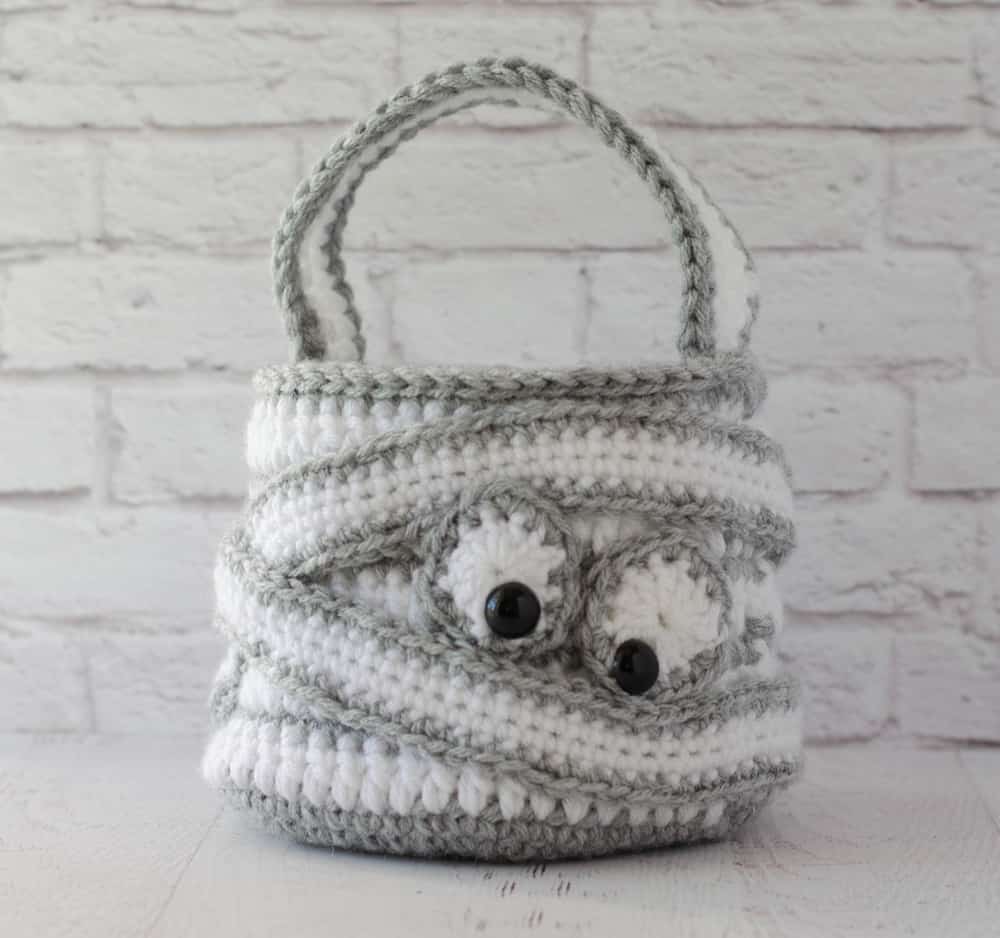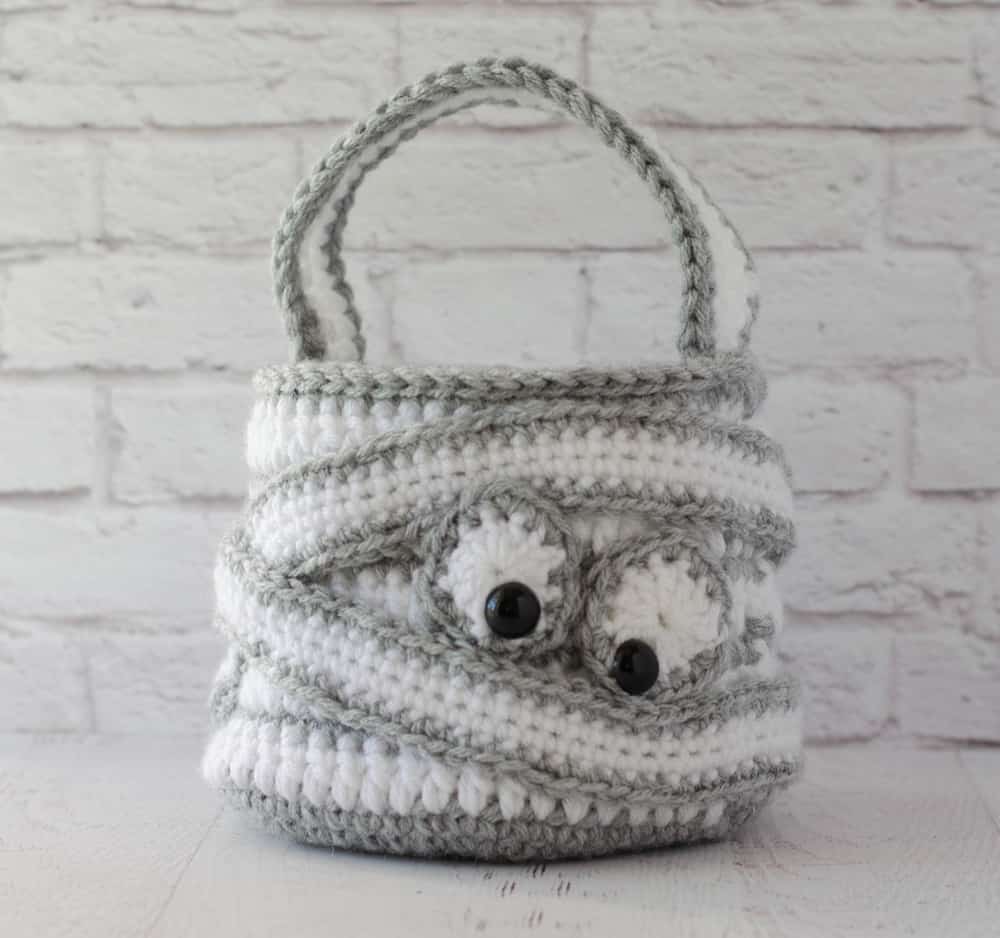 Finally is this crazy cute mummy trick or treat bag.  Don't you love him?  I designed this guy after seeing a couple of mummy crochet bags online.  But, as usual, I wanted something a bit different so I crocheted this up.  He is out of worsted weight yarn, but crocheted with a double thickness of yarn.  This means it works up fast and it is firm enough to hold it's shape well.  I made him out of Vanna's Choice yarn in Silver Gray and White.  I bought 2 skeins of each just to make the double thickness thing easier on myself, but you could just buy a skein of each and pull from each end or wind up half the skein into another ball before you start.  This is a paid pattern that you can purchase on Etsy or Ravelry.
Hope you enjoyed my Friday Favorites!