Cozy Essentials: Crochet Pants Edition
This post may contain referral/affiliate links. Please read my disclosure for more info.
Who doesn't love cute, colorful crochet pants with some chunky sandals? These pants are going to be perfect, whether you're ready for a beachside hang or a comfy day out with your friends.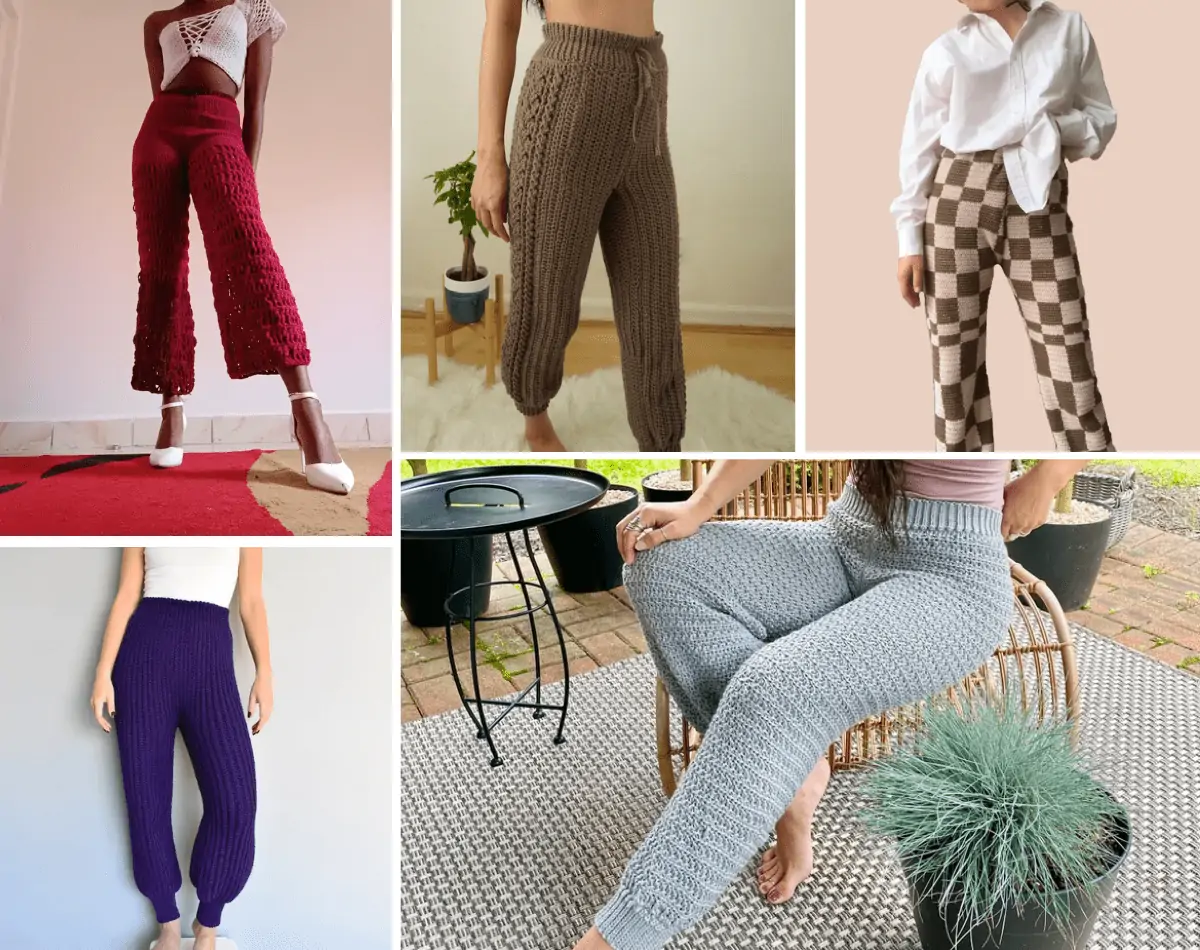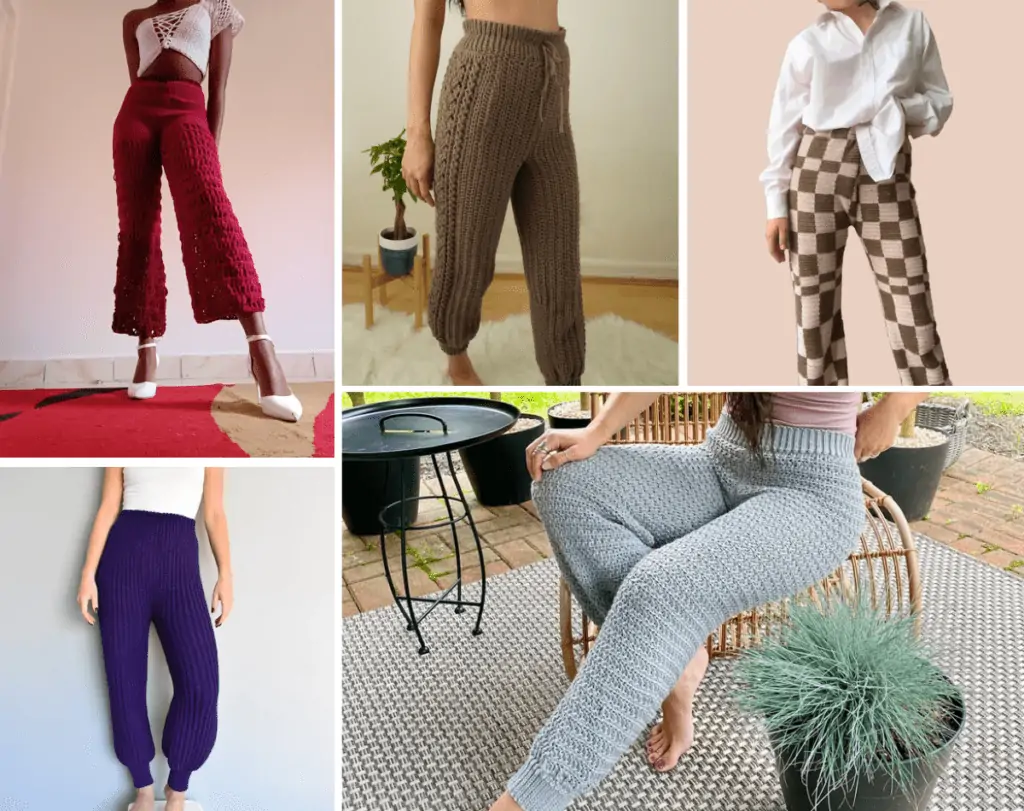 If you're looking for the perfect crochet designs that you can use all year round, look no further!
You could even turn some of these into cute crochet shorts for some extra fun.
Most of these patterns use a variety of basic crochet stitches, so make sure that you know how to work a single crochet stitch, double crochet stitch, and slip stitch (sl st). Since these great patterns won't take a long time to complete, your perfect pair of crochet pants are just a few steps away!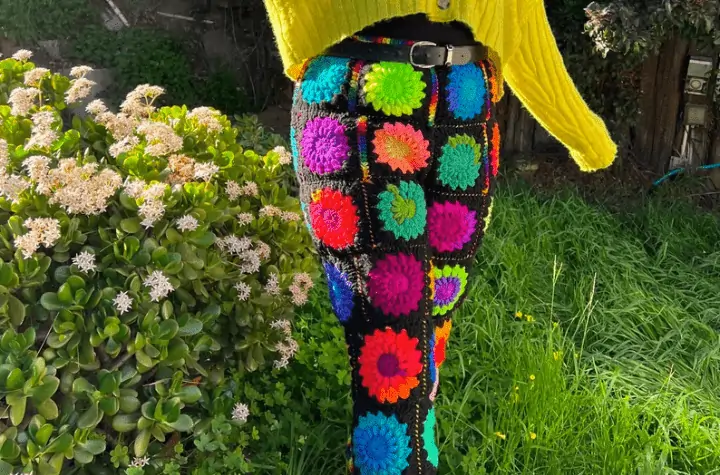 To start us off, we have Sav Stitches US's Crochet Solar Flares patterns! In this image, the tie drawstring waist is not included, but it's good to know that it's an option if you wanted to make this pattern for yourself.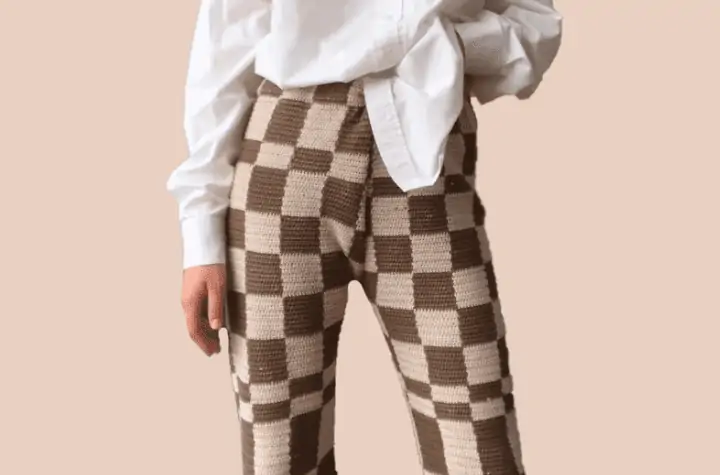 If you have a cool office that lets you be a little more business casual, the Be Squared Pants by Luna Wear Patterns are a must! This pattern is simply so cute, I am kind of obsessed. I mean, just look at these pants!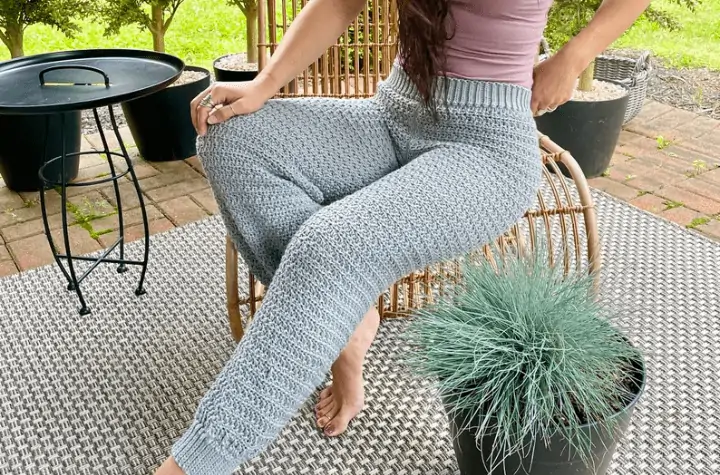 Have you ever had that pair of pants that was so cozy you wanted to wear it to every function as well as have it in every color? Yeah, I think these may just be your new favorite pants. Just look at this crochet pants pattern by LCK Crochet Shop!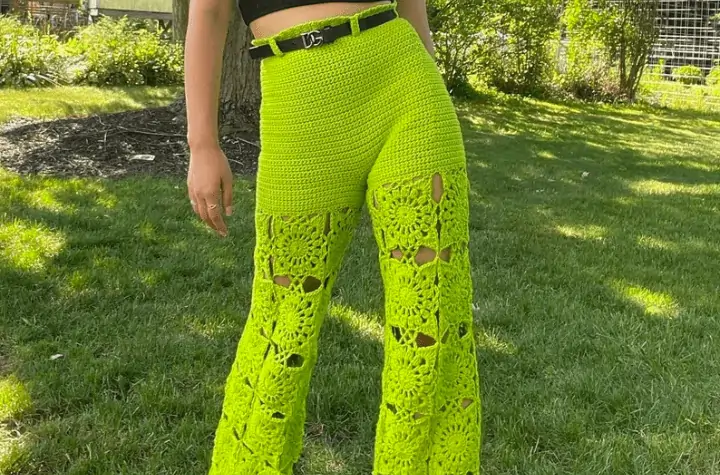 The Lacy Granny Square Crochet Trousers by Maeli Designs have a funky flair that you're going to love! I think it's also nice to see that this pattern has belt loops, which gives it more of a contemporary touch. The granny squares with flower designs are just so cute.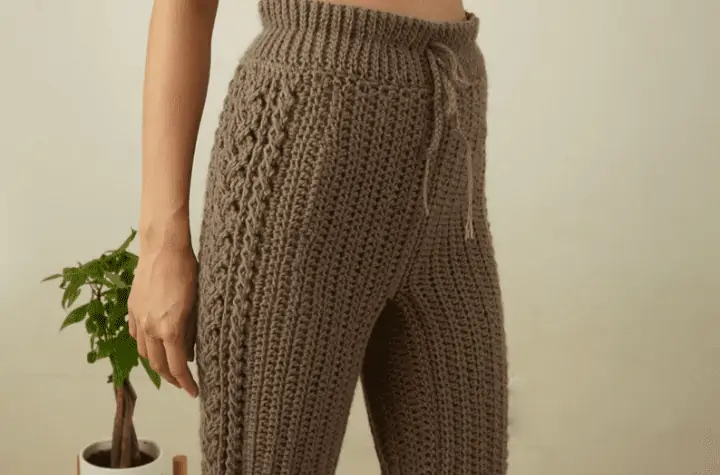 Who doesn't love a comfy pair of joggers? These Crochet High Waisted Cable Stitch Sweats by TCDDIY are perfectly cozy while still looking great for a day out on the town. I especially love the drawstring waist that allows for a bit of flexibility on the sizing.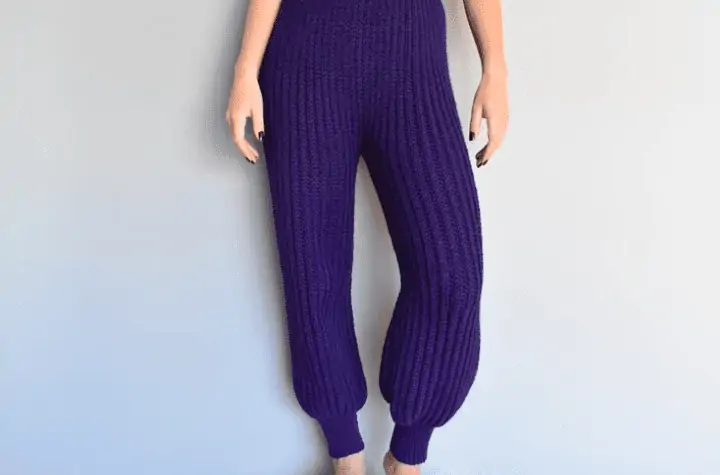 I Love Tinder Box's Jasmine Crochet Sweatpants are perfect for a night in or a cozy work-from-home day. This pattern is also size inclusive and allows you to be very versatile with the yarn so that you can make them comfy and cozy, or fuzzy and bulky, whatever suits your fancy.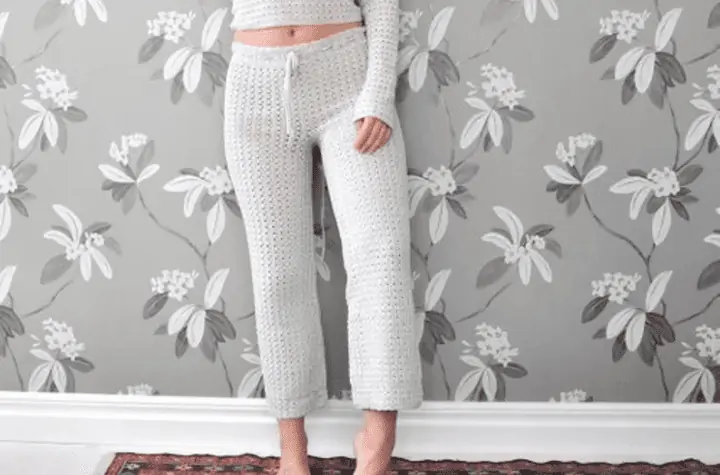 This crochet pants pattern is about to be your summertime favorite! The Gunvor Pants by Tanjas Crochet can also turn into a cute two-piece crochet loungewear set when paired with one of the tops from the same designer.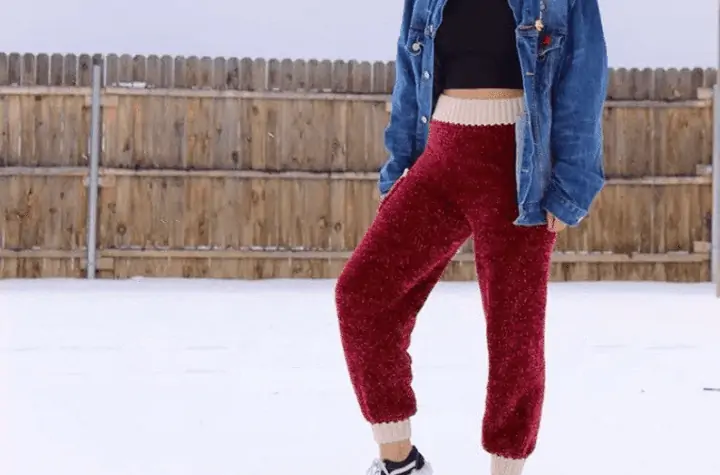 If there's one thing I can appreciate, it's when a pattern includes pockets. While not shown in this particular photo, the Crochet Joggers by Cozy Creative Crochets do have a side pocket option that's super cute!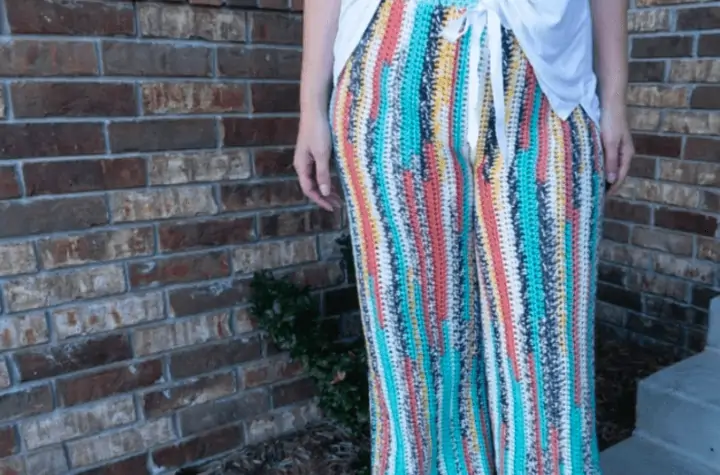 Not Your Granny's Jammies by Heart Hook Home are the perfect PJ pants for those cooler nights when you just want to feel warm and cozy. Plus, I love the use of the fabric drawstring on this pattern. (Maybe I am just a drawstring person… I feel like that's something we're all learning together today.)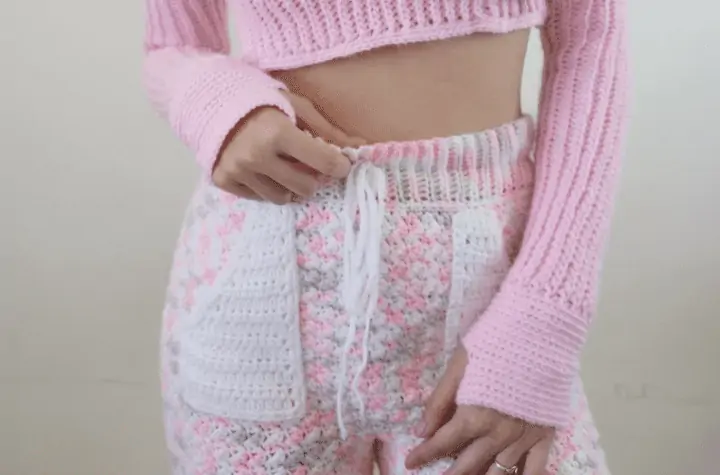 This pattern bundle by TCDDIY features some super cute sweatpants (with pockets!) and an adorable hoodie that you can either make full-length or cropped. Personally, I am always a fan of a bundle, so I absolutely had to share when I saw this set.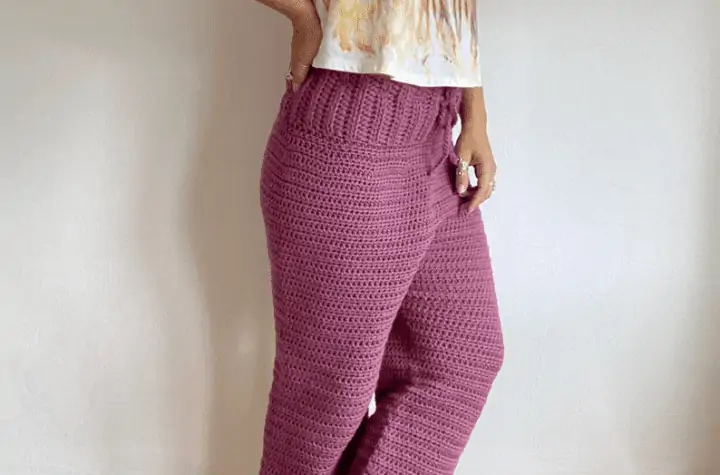 The Eggplants Parmesyarn pants by LCK Crochet Shop are your wide-leg pant goals. If mid-rise is more your style, you may like these pants the best!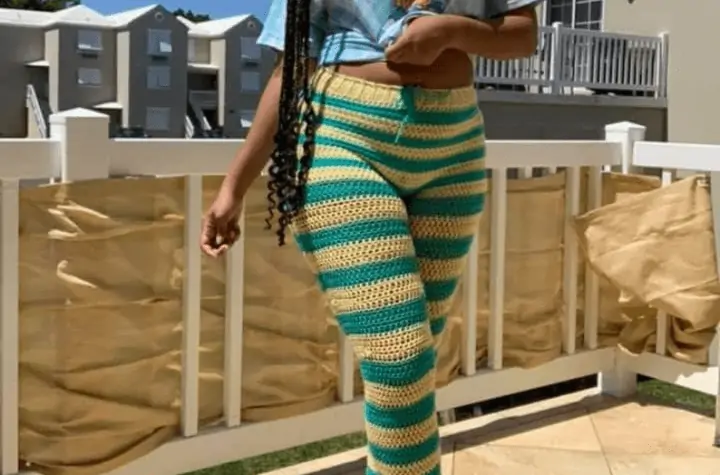 Who doesn't love a little stripe action? These Sally Stripes Crochet Pants Pattern by QKNA Crochet are absolutely adorable and are the perfect option for all your daily wear needs.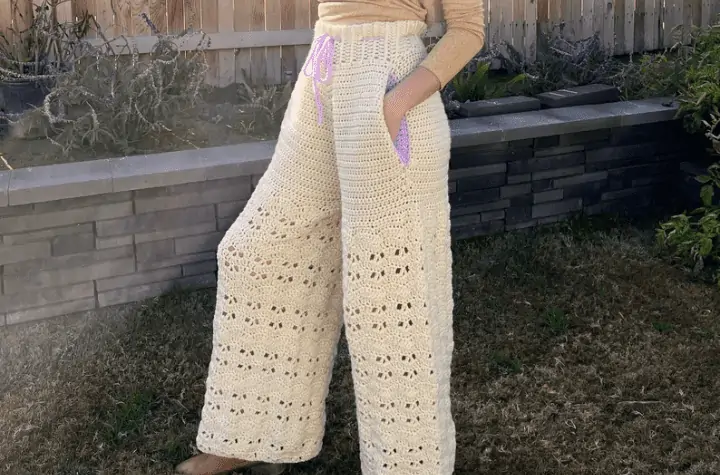 To me, these pants feel like a lakeside vacation. Is it just me? The Wild Waves Pants by Inchworm Crafts Co are the perfect boho-chic pants that will fit all your needs.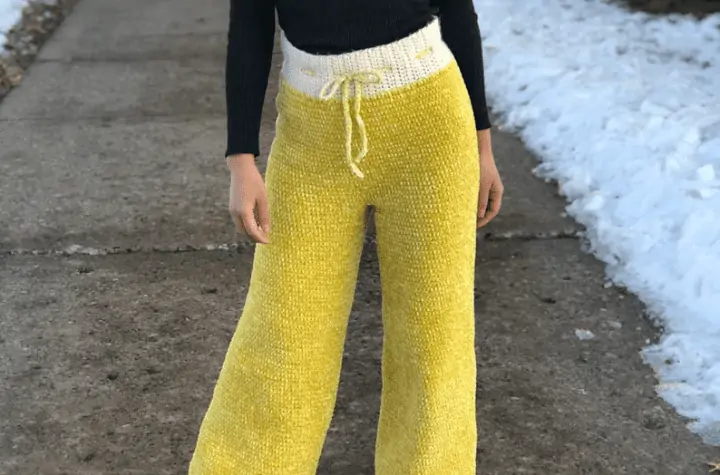 Have you ever tried your hand at velvet yarn? These crochet pants by Knitcro Addict are the perfect opportunity to learn!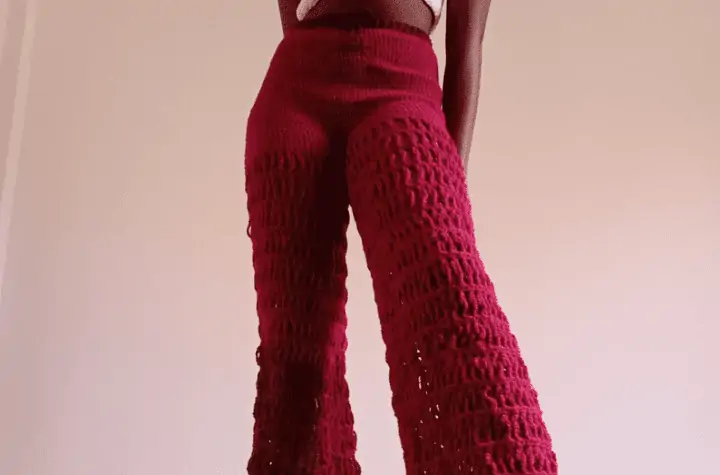 If you're ready for a high fashion moment, these crochet pants by Bobo Stitches are perfect for you. These pants would simply be so cute for a date night.
I love seeing your finished projects! If you enjoyed making one of my patterns I'd love to see yours on Instagram, be sure to tag me @crochet365knittoo. If you are on Facebook, stop over to the Crochet 365 Knit Too Facebook page or pop over to the Crochet365KnitToo Club and share a photo! I'd love to see your work.