Update:  The Calendar Pages are now part of The Vault, an exclusive and password protected area of the blog just for my newsletter subscribers.  Subscribe to my newsletter and get crochet patterns, news, special offers and other crochet goodness straight to your in box!  In your first email you will get access to The Vault, where you can download a free crochet & knit journal and other crochet goodies!  Read on to get all the details on the calendar pages!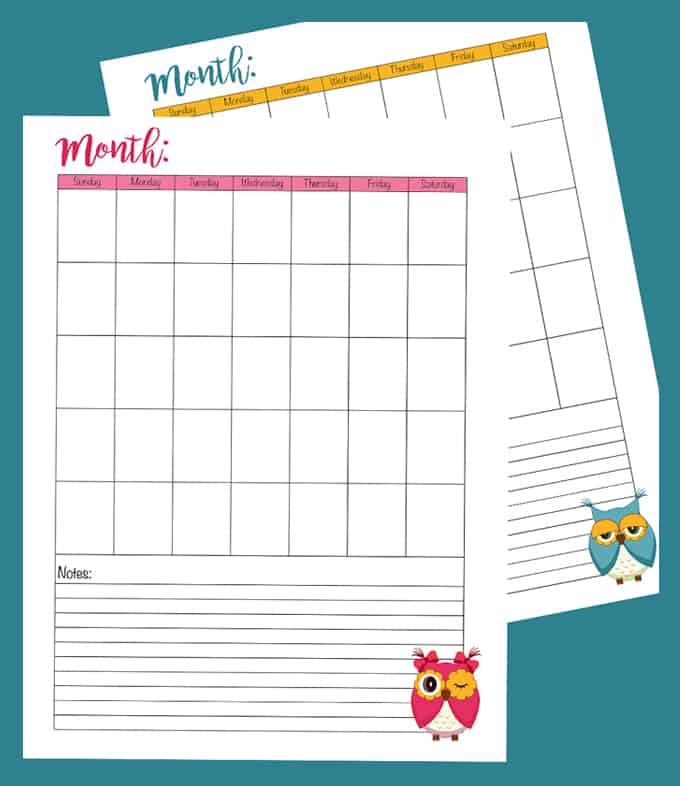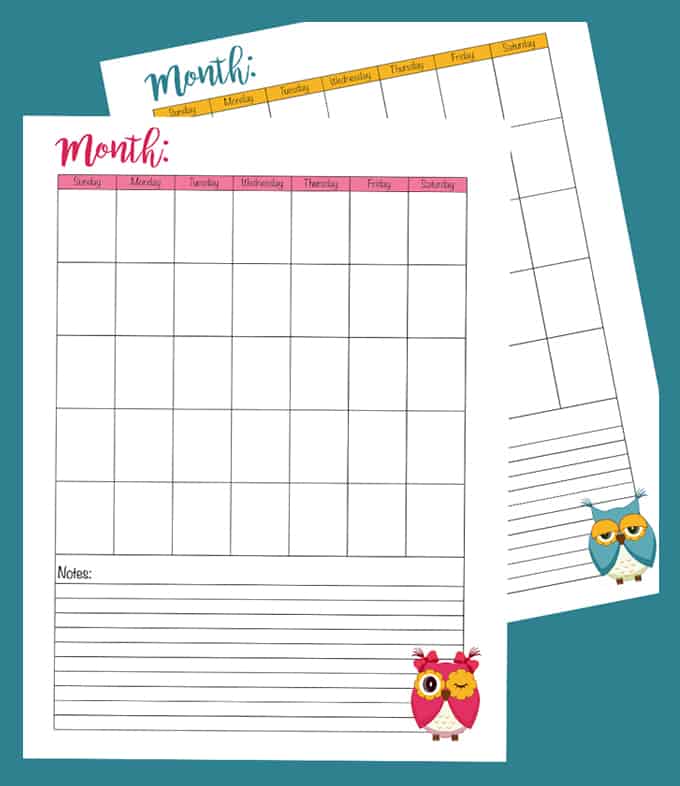 Some times you guys are brilliant! As a lot of you know, I decided to create a free crochet and knit journal so you can track all your projects, yarn, gift giving and reference guide, etc.  You know–basically everything you need to know to organize your crochet and knit life. It has been a huge (I mean HUGE) success.  A crazy big number of you have downloaded the journal.  If you haven't got the journal yet (and missed the pop up), here is a link to a page that tells you everything you are getting the free journal (which is amazing).
A lot of my readers send me emails (which I love, by the way).  Last week someone emailed to say she loved the journal but she just wished there was a calendar component.  I did think about putting a calendar in the original journal.  But here is why I did not:  I wanted the journal to be timeless.  If you download it today or 10 years from now, I want you to benefit from every single page.  I didn't want you to have to trot back over here every year and try to wrangle up a dated calendar.  I sold a printable calendar several years ago as a side hustle (which did not last long).  My techy-graphic art skills are kind of limited and getting all the numbers in the appropriate little box for each month of a dated calendar takes me forever.  I get that there's probably some better, faster way to do it, but I'd much rather spend my time crocheting some fantabulous crochet project for you instead.  Which is what I told my reader and she was totally fine with that.
But it got me to thinking.  Maybe there was a way to find my original files from that failed side hustle project and put together some un-dated calendar pages that you could use in your crochet journal.  And so that is exactly what I did.  Since they are undated, they are timeless and you can use them whenever you want.
So here's what's in the download:  12 different calendar pages with a spot to write the month, a grid to write the dates and whatever you'd like to keep track of and a note section.  So you still have to do some writing, but you will have cute little owls in different color combinations to keep you company.
You can save the PDF right to your computer from there and use the pages over and over.  And hey, you don't have to use them just for your journal.  They would be great as a planner too! To get access to the vault, just subscribe to the newsletter using the form below.  Then, in your first email, you will get all the details in your inbox on how to access the vault and all its goodness!