Do you love crochet snowman patterns?  How about crochet santa patterns?  And what about starting those holiday gifts really early with some quick fun projects perfect for summer?!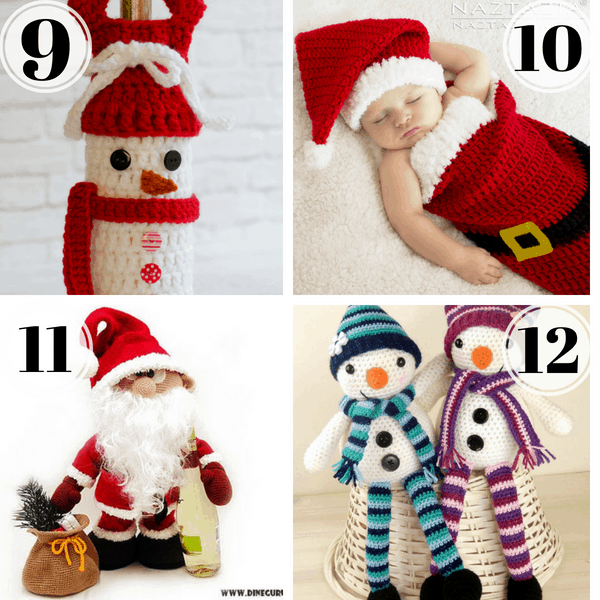 We all have that one friend.  You know the one.  The one that skates through the holidays with pure joy and no stress.  She joyful decorates and makes cookies while the rest of us are battling crowds or frantically crafting holiday gifts.  Why?  Because that friend, your friend, got all her Christmas shopping and crafting done BEFORE Thanksgiving!
That friend is my hero.  (And if this is you.. I am SOOO impressed.)  For the rest of us..maybe we can aspire to that lofty goal by getting our holiday crochet on EARLY this year.  So I thought I'd kick off the month of July with a 'Christmas in July' series.  You know how I love quick and easy projects, so most of these you can whip out in an evening or two.  And pretty soon?  Yep.. you'll be THAT friend…and suddenly your December will be wide open to celebrate with a lot less stress!
And NOW… My Favorite Crochet Santa and Snowman patterns!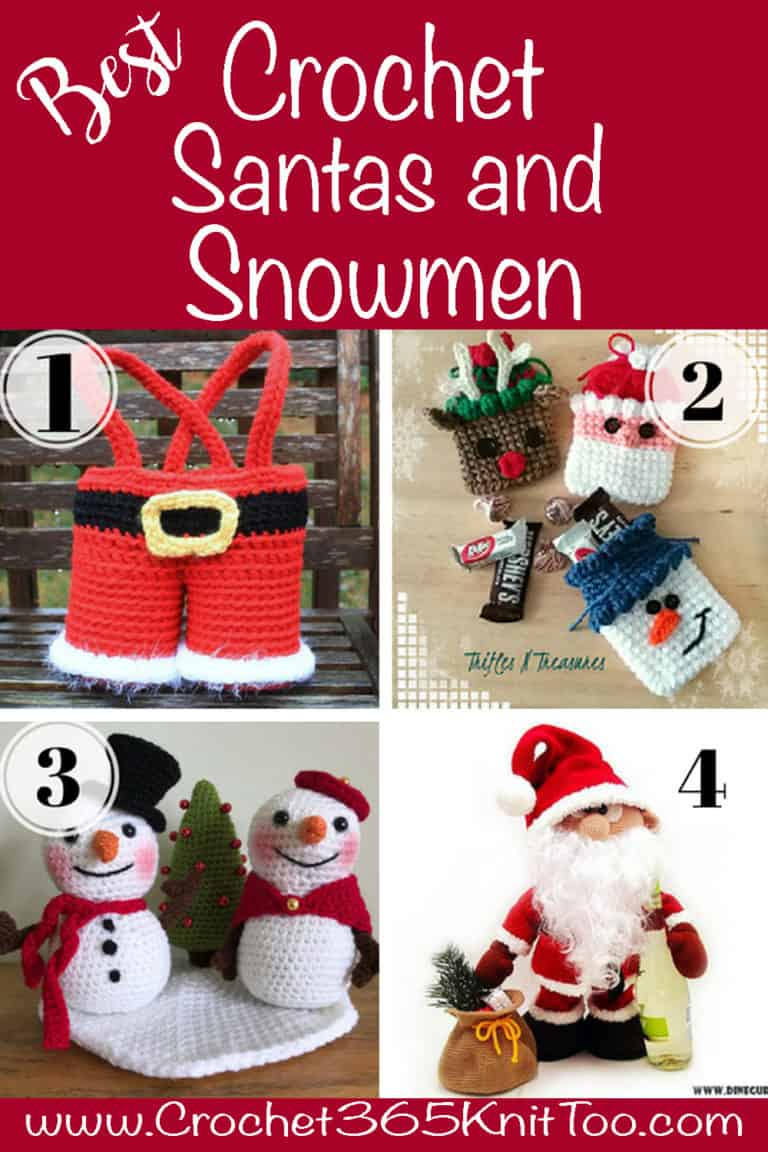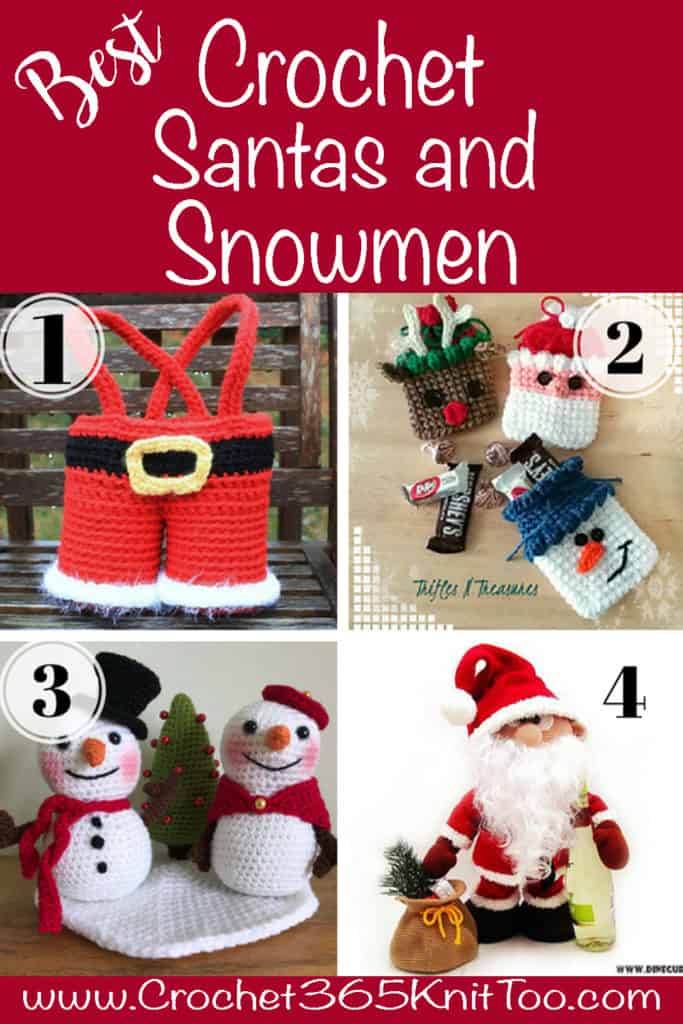 And because I just couldn't stop with the adorable Santas and Snowmen…. here are a few more!
Christmas Dogs by Posh Pooch Designs
Santa Wine Cozy by Crochet 365 Knit Too
Santa Wall Hanging by Crochet 365 Knit Too
I hope you enjoyed this tour of some of my favorite crochet santas and snowmen!   Be sure to click through and check out these amazing designers!
I love seeing your finished projects!  If you make a crochet santa or a crochet snowman, I'd love to see them.  Tag the designer on Instagram, and be sure to tag me too @crochet365knittoo.  If you are on Facebook, stop over to the Crochet 365 Knit Too Facebook page and share a photo!  I'd love to see your work!
SaveSave
SaveSave
SaveSave
SaveSave
SaveSave
SaveSave
SaveSave