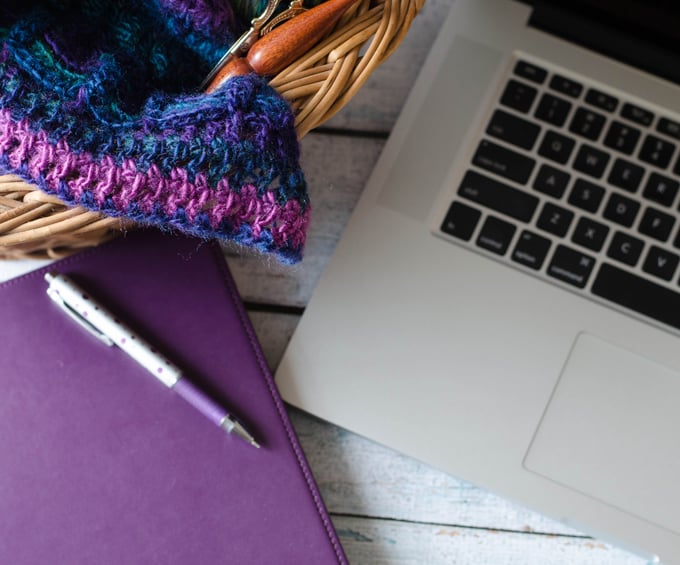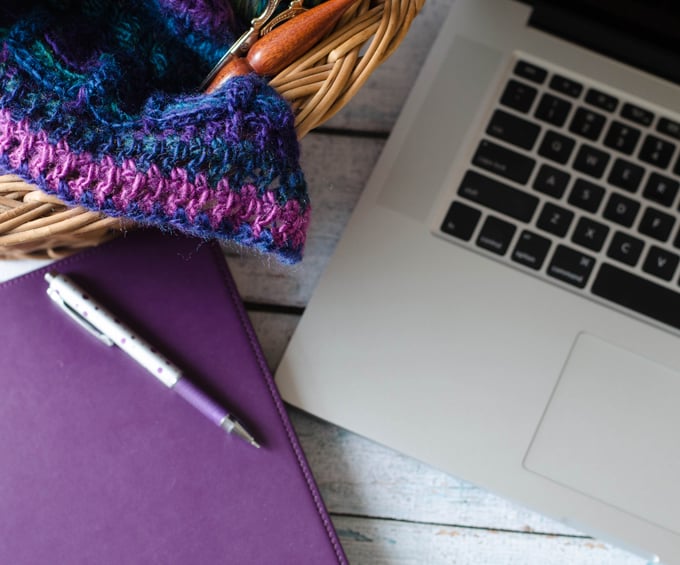 If you've never heard of a link party, you're probably wondering exactly WHAT in the world IS a link party?  It somehow sounds a little not quite right–like putting on your best dress and crashing a party you weren't invite to.Link parties are a whole lot of fun!  If you love crochet, a link party is a great way to see the newest crochet patterns from designers all over the internet in one place!  And if you are a blogger… well… link parties can be a great way to bring traffic to your blog.  There are link parties for practically every topic you might be into and even parties that have a mix of crafty hobbies.  But today I'm sharing the best crochet link parties!
If you're a blogger or a wanna be crochet blogger, this post is especially for you!  If you're curious how to start a blog, head over to this post to learn how easy it is to start one!  And if you want to read more about great photography and other blogging goodness, check out my blogging resources here.
Any successful website needs traffic.  If your goal is to make money on your blog, traffic is the precursor to that.  No matter how you make money on your crochet blog–through advertisements, selling patterns or promoting affiliate links, you need potential buyers which means you need traffic.
One great way to get traffic is to participate in a Link Party.  A Link Party has a host and participants.  The host (which can be one or more people) organizes the party.  She puts together a blog post explaining the rules and then sets up the party. Participants come to the post and submit a link to their own post.
A thumbnail image of the post is displayed along with all the other participants thumbnail posts.  Viewers and other participants can use those images to "visit" the page.  This gets the participant traffic.  As an incentive, the host will usually tally the number of visits for each submitted post and then share the "best" on social media etc.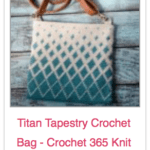 You get traffic when visitors click over to your site from the linked thumbnail image.  You get even more traffic if your post is selected as one of the most visited for that party!
There are just a few simple steps involved.  First read the rules of the party.  Then leave your link.  This is really easy to do.  Just scroll to the bottom of the post and there will be a link that says something like "Add your link" or "click to enter."
There will also be information on when the party will close and if it is already closed, the link button will not be available.  When you are taken back to the main page, visit one or two other projects that catch your eye.  Usually the rules will require that you will need to check out a fellow blogger's link and leave a comment on her blog. And that's it.  Easy peasy!
If you are in the crochet niche, read on, because I'm sharing the BEST crochet link parties!  These are links to parties that crocheters read and are hosted by the top crochet bloggers!  My philosophy is that I don't have time to post to every link party out there, but I will make time for the best crochet link parties to help boost traffic to my blog.
The Link Parties are organized by day of the week.  Some of the parties only run every other week, so just be mindful of that.  When the parties are run by multiple bloggers, all of the blog links are provided.   Pick your favorite or take turns each time–it is up to you.  They all lead to the same link party and all the bloggers promote and participate equally.
Monday
In Stitches! is hosted every other Monday by Nicki's Homemade Crafts, Maria's Blue Crayon, Naztazia, Salty Pearl Crochet and The Unraveled Mitten
Tuesday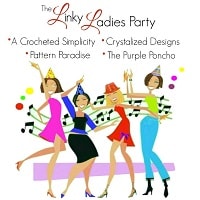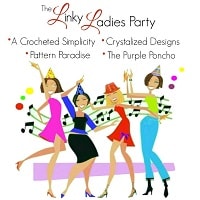 Linky Ladies is hosted every other Tuesday by Pattern Paradise, Crystalized Designs, The Purple Poncho, and A Crocheted Simplicity
Wednesday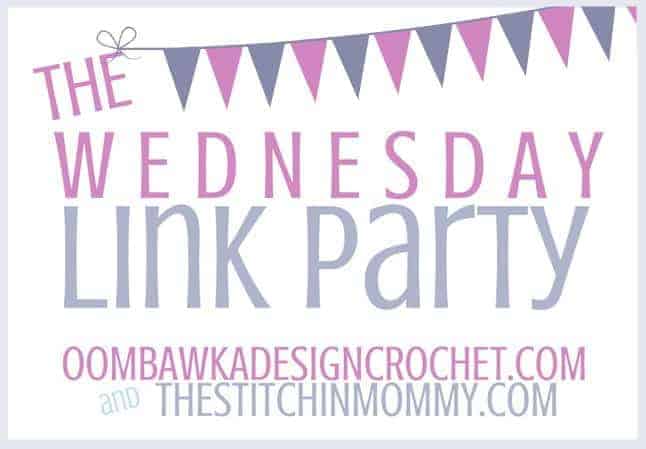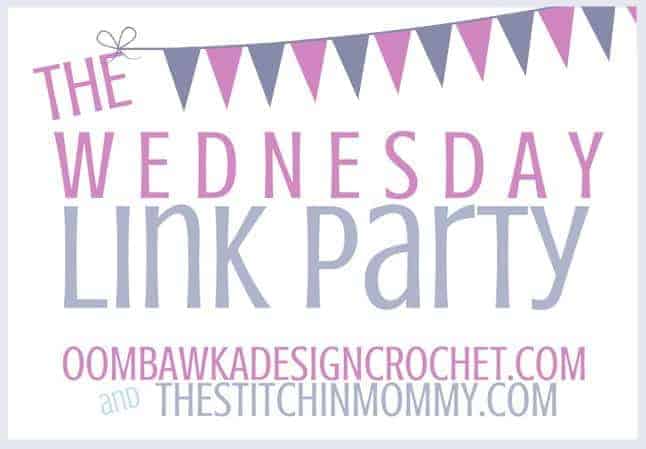 The Wednesday Link Party is hosted every Wednesday by Oombawka Design Crochet and The Stitchin Mommy
Hookin On Hump Day is hosted every other Wednesday by Moogly Blog and Petals to Picots
Crochet Patterns and Anything Crochet is hosted the first Wednesday of the month by Joy in Motion.
Thursday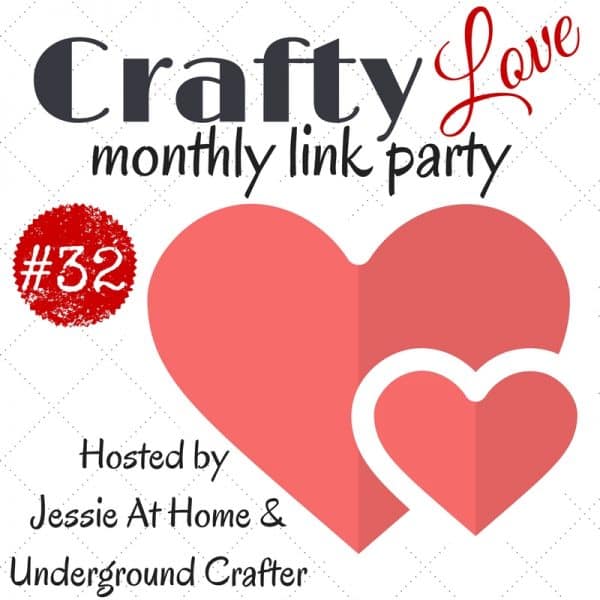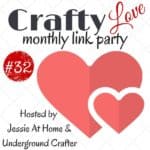 Crafty Love Link Party is hosted monthly by Underground Crafter and Jessie At Home.
These are the best crochet link parties, the parties I regularly visit and link to.  I don't have time to link to every link party out there so I pick the best and leave the rest.  However, if you enjoy link parties and would like to post to more, head over to Crochetpreneur where Pam shares an extensive list of link parties you may enjoy.
If you are looking for even more link parties, try searching in Google or in Pinterest for your niche (crochet, knit, etc.) plus the words 'link party'  (example: "crochet link party").  Or you can head over to Linky Tools for a link list directory.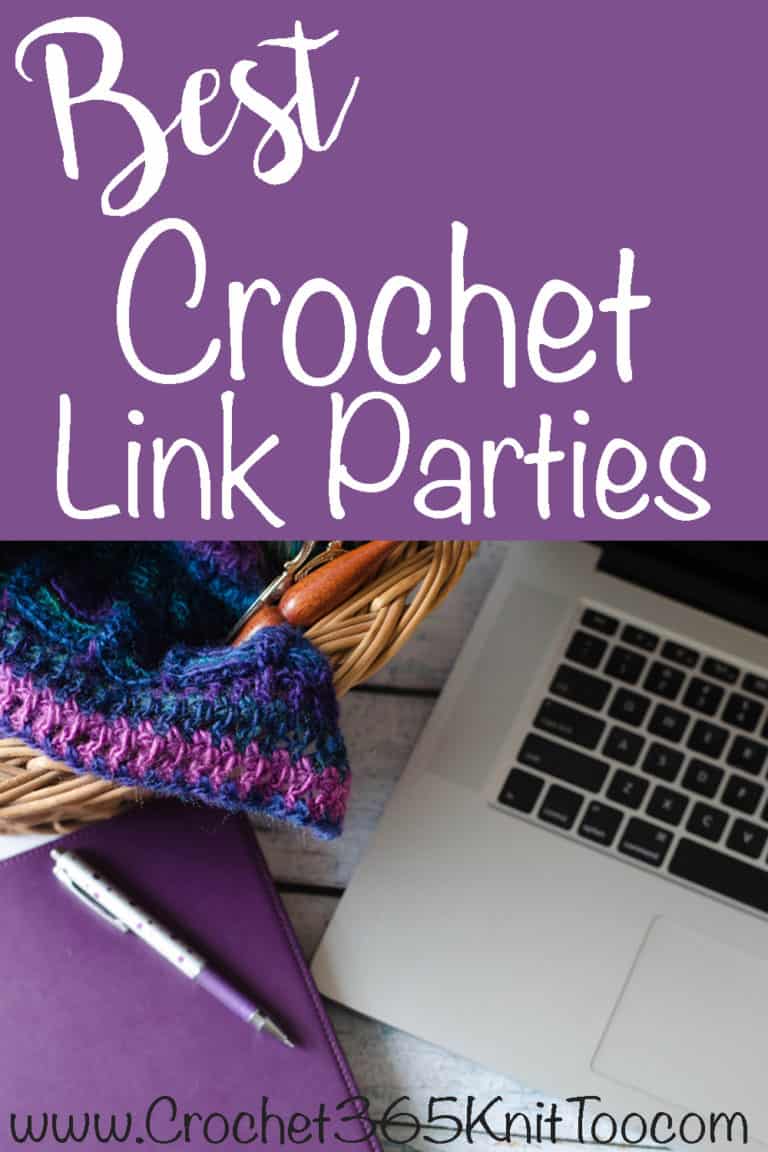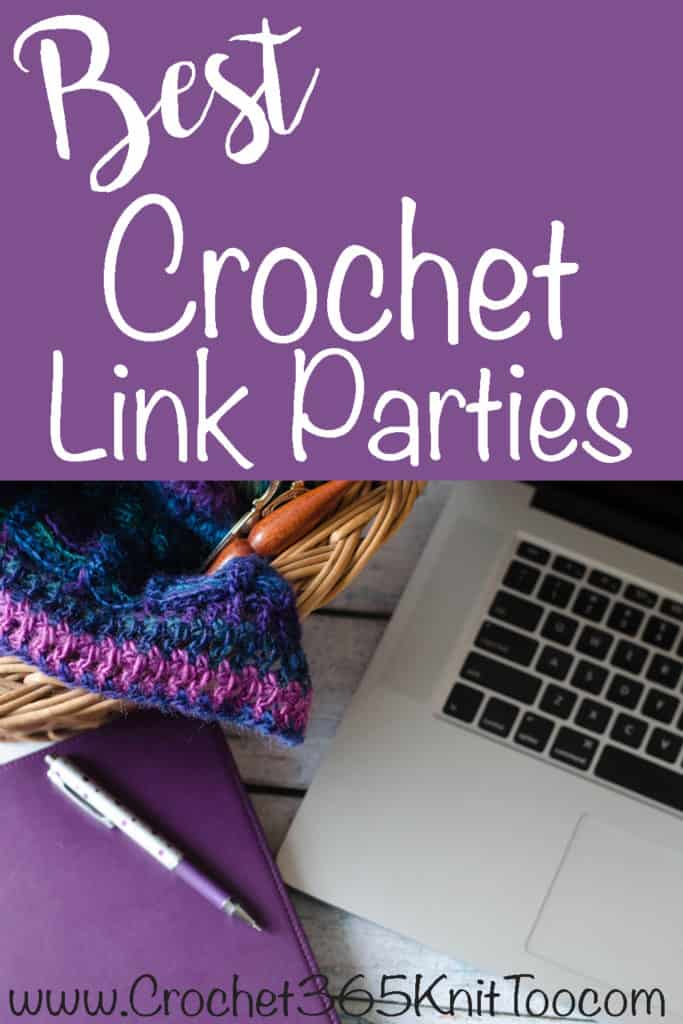 SaveSaveSaveSaveSaveSaveSaveSaveSaveSaveSaveSaveSaveSave
SaveSave
SaveSave
SaveSave
SaveSave
SaveSave
SaveSave
SaveSave
SaveSave